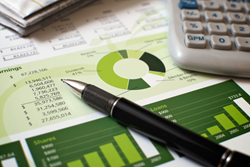 In conclusion, the article says, "To truly understand the financial performance of your business, you need accurate, organized reports that will give you the information you need to make smart business decisions."
Seattle, WA (PRWEB) June 17, 2014
"Studies have shown that businesses who manage their finances well and keep their books neat and tidy are far more likely to succeed in the long run," says Your Balance Sheet LLC in a recent article explaining five ways to measure your business' financial performance.
"Here at Your Balance Sheet," the article continues, "We can help organize a business' finances and give the owner the information he or she needs to make smart business decisions that will keep profitability moving forward."
To learn more about the services that Your Balance Sheet offers, visit: http://yourbalancesheetllc.com/services/.
The article explains five effective ways to assess a small company's financial state. Listing various indicators, such as the strength of a company's balance sheet, risk assessment, and market valuation, Your Balance Sheet LLC explains how a company can determine their level of profitability and financial health.
In conclusion, the article says, "To truly understand the financial performance of your business, you need accurate, organized reports that will give you the information you need to make smart business decisions."
"You want your company to measure well in these five areas, and we'd like to help you," says Your Balance Sheet, LLC.
About Your Balance Sheet, LLC:
Your Balance Sheet is one-stop shop for accounting and financial services based in Mukilteo, WA, serving business in the Seattle area. Their high standards, commitment to customer service and attention to detail ensure that you have the finest financial services available. Visit their website at yourbalancesheetllc.com for more information about the services they provide and to contact them online.
Your Balance Sheet
425.353.5100
12003 Mukilteo Speedway Suite 102
Mukilteo, WA 98275
admin(at)yourbalancesheetllc(dot)com
http://www.yourbalancesheetllc.com