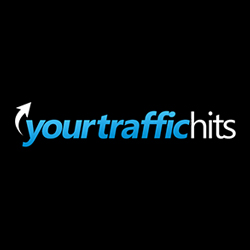 Eidinburgh, U.K (PRWEB) July 31, 2014
Website owners are advised to keep on exerting effort in acquiring website traffic to their website.
This is because having a constant amount of website traffic will be beneficial to your website.
Website traffic is the lifeblood of a website. With no traffic means no viewers, and no viewers means no sales. Having a website without any consistent flow of traffic is worse than having no traffic at all. Also, little do online marketers understand that having inconsistent traffic may mean that something is not wrong with their websites. This "ignoring" of traffic volume may lead to great loss of profit, major drawbacks in Google's algorithm, or worst, over-all closure of the website.
Right at this moment, the internet contains more than 1 billion websites. And as the numbers grow rapidly from day to day, it will be harder for any brand to compete for traffic. That is how YourTrafficHits sees the importance having immediate, consistent traffic to brand's website.
So what are some advantages of having consistent monthly traffic for a website?

More Leads – With monthly recurring visitors, online marketers could tell that those are possible leads for their website. Regular visits could mean that they are either possible buyers or interested viewers. Another thing to consider about leads is the engagement of viewers. Great amounts of leads from a website may signify interest boost or even a possible huge opportunity for conversion. Either way, they are both beneficial to the website.
Better SEO ranking – With Google's consideration with website's visitors, a site that has regular viewers means better ranks. Getting monthly traffic could lead to better SERP ranking. Consistency is what Google, Yahoo, Bing and any other search engines want to see on a website. And when a website has consistent traffic, that could mean great integrity and great reputation to search engine crawlers. And as everybody all knows, search engine traffic could be a game changer to anyone's business.
Brand Awareness – A brand would be more popular when it has consistent traffic. With more and more people fully aware of the brand's existence, there would be a greater chance of acquiring sales and profits. More people acknowledging a product, greater chances of selling. Better brand awareness, better sales output!
More Traffic Generation – This is one of the best pros of monthly traffic that website marketers usually don't know. With information virality and the viewer's ability to share something online, it would be impossible for the traffic to spread the brand's URL to other viewers. The brand could actually get the whole internet society swarming in its website. This is why YourTrafficHits emphasize the importance of getting fast and reliable traffic for a brand's website. Remember, traffic is what drives a website. The more traffic it receives from referrals, the greater chances of earning more profit.
As traffic suppliers emphasize as always, no traffic means no sales. And yet, with constant traffic on a website, it can assume that sales could increase directly with every website's traffic. The more traffic it gets monthly, the better chances of getting sales. And as YourTrafficHits always say, visitors increase sales and boost leads.
For comments, suggestions, queries or orders regarding traffic,please visit http://yourtraffichits.com. Or send them a message by clicking on the CONTACT US tab on their website.