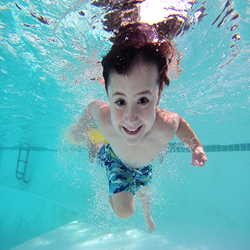 Over 1,500 children every year are killed or seriously injured in drowning accidents, but we can avoid these dangers by supporting the YMCA and encouraging children in our community to take swimming classes
Elizabeth City, NC (PRWEB) September 22, 2016
Shield Insurance Services, a North Carolina-based insurance and financial planning agency with offices that serve communities in and around the Elizabeth City region, is taking part in a charity drive in conjunction with the local chapter of the YMCA aimed at ensuring children in the region have access to swimming programs.
The YMCA is a widely recognized national nonprofit organization that provides sports and swimming programs for young people, and maintains a network of facilities around the country. In addition to recreational sports, elective programs are available at the YMCA that teach young people about sportsmanship, teamwork, cooperation, and leadership.
"Over 1,500 children every year are killed or seriously injured in drowning accidents, but we can avoid these dangers by supporting the YMCA and encouraging children in our community to take swimming classes," says Scott Dashiell founder and acting manager of Shield Insurance Services.
To spread the word about the charity drive to support the local YMCA swimming program, Dashiell and his team are reaching out over social media and email to connect with nearby families, business owners, community leaders, and friends. Additionally, Shield Insurance Services is drafting a full page article providing information on the charity event for publication in the firm's webzine "Our Hometown": http://www.shieldinsuranceservice.com/Our-Hometown-Magazine_41.
Shield Insurance Services has worked to support more than half a dozen North Carolina charitable causes and nonprofit organizations over the last year. As part of a permanent charity involvement campaign called "Agents of Change," the agency will be selecting and supporting a new local nonprofit every other month.
Anyone who would like to join the charity movement to support the YMCA is encouraged by the Shield Insurance team to visit the following page and take direct action in support of the cause: http://www.shieldinsuranceservice.com/Swimming-Lessons-That-Will-Save-Lives-_23_community_cause. More information on previous charitable events supported by Shield Insurance Services can be found on the agency's Community Causes page: http://www.shieldinsuranceservice.com/community-cause.
About Shield Insurance Services
As a family owned company, Shield Insurance Services specializes in taking the mystery out of insurance and providing no-nonsense, real-world financial solutions to families and business owners in and around Elizabeth City, NC. Whether you need assistance managing long term financial goals, understanding investments or annuities, or mapping out your insurance needs in a rapidly changing economy, the experts at Shield Insurance Services are ready and waiting to give you the information you need to make the right choice. To speak to a helpful and knowledgeable representative from Shield Insurance Services, browse to http://www.shieldinsuranceservice.com/ or call (252) 338-5821.