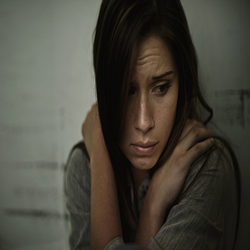 Everyone deserves a second chance, and the Albemarle Teen Challenge provides a caring, nurturing environment that allows young women to re-center themselves and make positive choices
Elizabeth City, NC (PRWEB) July 19, 2017
Shield Insurance Services, a North Carolina insurance management and financial planning assistance agency headquartered in Elizabeth City, is teaming up with the Albemarle Teen Challenge in an effort to provide young women in the region a place to escape from abuse and addiction.
The Albemarle Teen Challenge is a residential facility carefully designed for women seeking escape from emotionally or physically hurtful environments. Offering a 12-15 month program, Albemarle Teen Challenge gives women a chance to purge themselves of physical addictions, consider past decisions, and find a better path through life with spiritual guidance and pastoral care.
"Everyone deserves a second chance, and the Albemarle Teen Challenge provides a caring, nurturing environment that allows young women to re-center themselves and make positive choices," says Scott Dashiell, founder and chief executive of Shield Insurance Services.
To promote the Albemarle Teen Challenge event and raise awareness of the ongoing problems of abuse and addiction in North Carolina, Dashiell and his team are creating online connections with local residents via email and social media. Additional publicity for the ongoing charity drive will generated from the release of an upcoming feature article scheduled to arrive in a new edition of the Shield Insurance Services online magazine "Our Hometown": http://www.shieldinsuranceservice.com/Our-Hometown-Magazine_41.
For over a year, Dashiell and the Shield Insurance Services team have been regional affiliates of a charity support coalition called "Agents of Change." As members of this national group, the Shield Insurance team is committed to finding and supporting new charities in the Elizabeth City region frequently.
Shield Insurance Services has made the following page available for readers who would like additional information on the charity event to support Albemarle Teen Challenge and assist young women in the region: http://www.shieldinsuranceservice.com/Turning-Negative-To-Positive-For-Local-Women_25_community_cause. A full roster of all previous charity events hosted by the Shield Insurance Agency can be accessed from the firm's Community Causes archive: http://www.shieldinsuranceservice.com/community-cause.
About Shield Insurance Services
As a family owned company, Shield Insurance Services specializes in taking the mystery out of insurance and providing no-nonsense, real-world financial solutions to families and business owners in and around Elizabeth City, NC. Whether you need assistance managing long term financial goals, understanding investments or annuities, or mapping out your insurance needs in a rapidly changing economy, the experts at Shield Insurance Services are ready and waiting to give you the information you need to make the right choice. To speak to a helpful and knowledgeable representative from Shield Insurance Services, browse to http://www.shieldinsuranceservice.com/ or call (252) 338-5821.