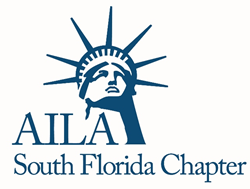 Miami, FL (PRWEB) February 26, 2015
South Florida students are encouraged to express "Why I am Glad America is a Nation of Immigrants" in a creative writing contest currently being sponsored by the South Florida Chapter of the American Immigration Lawyers Association and the American Immigration Council (AIC). The regional competition is part of the national 18th annual Celebrate America Fifth Grade Creative Writing Contest for fifth graders across the country. Its open format gives young writers the opportunity to express in their own words and unique style their affinity for America's blended culture, while also encouraging them to reference their own family history, personal immigration experiences and thoughts on the challenges that immigrants face.
Local entries are due by March 21, 2015. South Florida submissions should be sent to Regional Coordinator Sandra Echevarria, Esq. at miamiimmigrationattorneys(at)gmail(dot)com. Additional information about the South Florida contest can be found here.
After students submit their entries, AILA South Florida will select the top three regional winners who will each receive monetary prizes. The first place winner's piece will then be entered into the national competition where entries are reviewed by a distinguished panel typically comprised of U.S. Senators, award-winning authors, and notable journalists. The nationwide winner will receive an all-expenses paid trip, along with two guests, to The Council's American Heritage Awards in Boston where he or she will be honored with an engraved plaque, have a flag flown over the Capitol in his or her honor, and share the winning entry, which will also be printed in the Congressional Record.
Last year, South Florida student Charlotte Leigh of Carrollton School of the Sacred Heart in Miami, Florida was selected as the national Celebrate America winner for her piece entitled "The Land of Opportunity."
To learn more about the national Celebrate America Fifth Grade Creative Writing Contest, please visit http://www.celebrateamericawritingcontest.org/.
About AILA South Florida
AILA South Florida is one of the largest and most respected chapters of the national American Immigration Lawyers Association. The organization's attorneys are dedicated to providing personalized and high quality immigration law counsel to immigrants throughout South Florida. AILA South Florida attorneys strive to utilize their legal education, experience and specialized knowledge to effectively represent individuals in immigration legal matters based on each individual's unique circumstances, immigration history, and ultimate objectives. Learn more at http://www.ailasouthflorida.org.