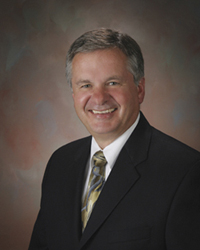 Javon Bea
Lake Geneva, WI (PRWEB) January 12, 2015
Javon Bea - Mercy CEO | The funds will be allocated to Mercy Walworth Hospital and Medical Center, to purchase new equipment and educational materials for patients with congestive heart failure.
About 5.1 million people in the US have heart failure. Congestive heart failure is a condition in which the heart's function as a pump is inadequate to meet the body's needs. The treatment of congestive heart failure includes lifestyle modifications, addressing potentially reversible factors, medications, heart transplants and mechanical therapies.
For more information about the grant, please click here.