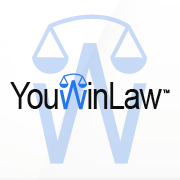 Our goal behind YouWinLaw™ software was to help organize and manage law offices easily and effectively.
Santa Barbara, CA (PRWEB) September 26, 2013
The law office management software, YouWinLaw™, has several features to make the lives of law professionals organized and easily managed. It integrates with MS Word and Outlook to make the daily tasks more efficient. Although YouWinLaw™ has many features, two of its recognized features, billing and timesheet, have been of great use to attorneys and law office staff.
YouWinLaw™'s billing feature allows lawyers to generate bills automatically. Law firm staff can produce payments or reminders, and billing is effortlessly saved onto a word document. In addition, attorneys can quickly create a YouWinLaw™ Client File, making it a helpful management tool.
Another YouWinLaw™ feature, timesheet, allows law office staff to enter work and expenses as continuous text. It has the functionality to use shortcuts to enter several entries in a single time, which saves time for the law firm. If the client is not interested in using the shortcuts, the client has the option to use the regular way of entering fees and expenses.
"Our goal behind YouWinLaw™ software is to help organize and manage law offices easily and effectively," Jan Laukeman, says. "Our billing and timesheet tools are another way we accomplish that."
Read about more YouWinLaw™ software management features here: YouWinLaw.com. In addition, a free trial of YouWinLaw™ is available to install and evaluate. The download includes a first steps guide and manual plus full install and uninstall support.
About YouWinLaw™
YouWinLaw™'s all-in-one law firm practice management software helps law firms organize and manage their law office. Specifically tailored to the activities in a law firm, YouWinLaw™ is easy to use without the need to read the manual first and puts all of the important information at your fingertips. The law office practice management software has the functionality attorneys and law firm administrators expect in a law office. Their software provides full control over data and documents and it integrates with the programs you are already using (such as Word, Excel, and Outlook). It is available at affordable, transparent prices and can be installed and set up by a non-technical people. Start organizing and managing your law office with a free trial download of YouWinLaw.com.