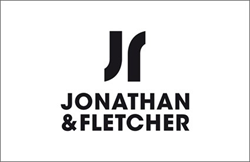 It is absolutely imperative that we have a system that enables us to bring our products to market as fast as possible.
(PRWEB) February 27, 2014
Jonathan & Fletcher®, the premier French brand known for its high-performance winter wear and sportswear, has selected Gerber Technology's YuniquePLM® system to improve visibility and accelerate speed to market. Jonathan & Fletcher designs and manufactures lines for prominent sportswear brands including Rossignol, Salomon, Lacoste and Lafuma. The company's expertise is focused on a variety of outdoor sports, including skiing, snowboarding, wing suit flying, cycling and equestrianism. Jonathan & Fletcher is proud to have crafted race suits for athletes competing in the Sochi Winter Olympics, including five-time Olympic champion, Shiva Keshavan, of India.
Georges Pessey, founder of Jonathan & Fletcher, said, "Because we are designing and producing quality sportswear for some of the most discerning brands, it is absolutely imperative that we have a system that enables us to bring our products to market as fast as possible and with the highest quality. YuniquePLM helps us achieve this – from design to production, and all the way to delivery. Thanks to the team of industry experts at Yunique Solutions, we now benefit from greater visibility and efficiency and, because all information is now accessible in one centralized system, we are able to collaborate with our entire supply chain around the world."
Thierry Cusanno, European Sales Director for Yunique Solutions, said, "Georges Pessey selected YuniquePLM to reinforce his company's deep history of quality and innovation. YuniquePLM enables Jonathan & Fletcher to deliver the highest quality products that the world's top athletes expect. We were honored to provide Jonathan & Fletcher with Gerber Technology's computer-aided design and manufacturing systems in the past and are extremely pleased that they have chosen to implement our web-based YuniquePLM system. Today, with Yunique's team of PLM experts at their disposal, Jonathan & Fletcher is guaranteed to continue to enjoy the highest level of service and support available."
About Jonathan & Fletcher
Created in 1984 in the French Alps (Annecy-Le-Vieux) by Georges Pessey, Jonathan & Fletcher is an internationally known name in the production of sportswear apparel. The company has continuously focused on delivering the highest quality, custom-made goods to its customers. The brand recently equipped Jan Farrell, the British World Cup Ski racer turned Speed Skiier, who reached his speed record of 104 miles per hour (167 kmph), with a Jonathan & Fletcher race suit. The brand also produced "Rare Earth," the capsule collection from the collaboration of Isaora and Quiksilver, using the most advanced materials, all sourced from premium European mills. The company's team of 18 people designs and produces custom-made sportswear to an extensive network of French, European and global companies. Visit http://www.jonathan-fletcher.com for more information.
About Yunique Solutions
Yunique Solutions is the product lifecycle management business unit of Gerber Technology. YuniquePLM and webPDM software enables organizations to connect their creative teams with their supply chain to get the right products to market, on time and at the right cost. These systems can help businesses of all sizes accelerate time to market, reduce lead time and improve margins by managing the details of line plans, tech packs and samples and simplifying communication and collaboration with global partners.
YuniquePLM customers include Abercrombie & Fitch, Adorn Fashions, Aéropostale, Aigle, Bugatti, Cutter & Buck, Du Pareil au Même, Fruit of the Loom, Icicle, Jonathan & Fletcher, Kenneth Cole and Lafodex, among others. Visit http://www.yunique.com for more information.