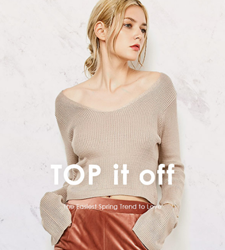 Competitive E-retailer Upgrades Payment System, Ensuring Convenience And Security
Los Angeles, CA (PRWEB) March 31, 2017
Shoppers are somewhat skeptical of e-commerce stores. These concerns are even more serious for overseas e-retailers. ZAFUL (http://www.ZAFUL.com), an Asia-based online fashion retailer, recently improved its payment system for customers.
Updates e-certificate and SSL
Recently, ZAFUL updated e-certificate payment protocols and Secure Socket Layer (SSL) checkouts. The upgrades will result in a more secure system, with heightened confidentiality for shoppers.
The company also took several major steps to make online shopping more convenient for customers in foreign markets.
"We are always looking to enhance the shopping experience for our customers," said ZAFUL Operations Director Sara Lau. "These new upgrades make it easier to shop and also offer more payment options."
Adds local payments option
ZAFUL is also adding local payment options for Brazilian, Spanish and Arab customers. Brazilian customers can now pay in three, six, nine or twelve monthly installments. Rosegal (http://www.rosegal.com) and Sammydress (http://www.sammydress.com), its sister sites, have also updated their e-certificates and SSL. Now they are planning to add installment options for Brazilian customers.
ZAFUL shoppers in Spain now have the option of using PayPal. Because PayPal regulations can vary from country to country, ZAFUL has included a PayPal manual on its Spanish-language site.
In the Arab nations, ZAFUL is offering cash on delivery (COD) for customers. COD payments are quite common in this region, as many shoppers do not have credit cards.
"We get a lot of good feedback from customers about how shopping can be made easier," Sara said. "Since we ship our items all over the world, it's hard to know what works best in every country. So we appreciate the information from shoppers and try to accommodate them the best we can. The COD payment method will be tried out in Arab countries. If we find that it works well and brings convenience to our customers, we'll expand it to other countries."
About ZAFUL
ZAFUL is a global online fashion wear marketplace that offers excellent quality products at discount prices. Over the past year, the company has set up its own photography team, ensuring that the photos on the site accurately depict the items for sale. ZAFUL is also hiring foreign models and expanding advertising efforts to reach more international customers.
The company also took major steps to address the issue of size confusion, especially in the UK and US. Asian sizes can vary from those in other parts of the world. ZAFUL has developed and refined a size chart that enables overseas customers to convert their domestic sizes to Asian sizes.