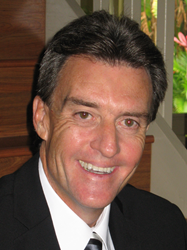 I am extremely excited about joining this wonderful company and connecting with the Sales Professionals, renowned worldwide for their financial strength, quality, service excellence, and above all, integrity.
SUNRISE, Fla. (PRWEB) April 09, 2019
Berkshire Hathaway HomeServices Florida Realty' President and C.E.O., Rei L. Mesa announced Zak West as the Managing Broker for the Boynton Beach Sales Office located at 6659 W. Boynton Beach Blvd, Boynton Beach, Fla., 33437, office 561-742-4700 and the Wellington Branch Sales Office located at 12161 Ken Adams Way, Suite 2014, Wellington, Fla., 33414, office 561-209-8900.
"I am extremely excited about joining this wonderful company, renowned worldwide for its financial strength, quality, and above all, integrity. I look forward to meeting and connecting with the Sales Professionals and growing with them as a team in taking our company to even greater heights. My philosophy is simple: we work for our Sales Professionals, they are our customers, and if we provide them with the best possible support, knowledge, technology, results, recognition and reputation, they will provide the best possible services to our customers and we will continue to grow, excel and prosper in our marketplace," remarked West.
Zak West has over thirty years' experience in international real estate, banking and finance. Prior to becoming CEO, President and Managing Broker of West Real Estate, Inc. and West Mortgage, Inc., Zak was amongst the Top 20 Commercial Brokers Worldwide, the youngest General Manager in the hundred-year history of NK Properties Ltd (a property development company listed on the Johannesburg, London and Paris Stock Exchanges) and the youngest Estate Executive ever at Barclays Bank. Zak holds international degrees in Political Science and Law and a master's degree in United States Tax Law, Summa Cum Laude. Zak has received numerous accolades and awards including Broker of the Year Award, the President's Award for Service Excellence, the International President's Elite Award, the Circle of Distinction Award and the Multi-Million Dollar Club Award. Zak has been featured on HGTV and Florida Realtor Magazine and is a bestselling author.
"We are excited to have Zak join our Leadership Team. Zak's dedication to the industry and impressive sales and leadership experience in both the commercial and residential real estate markets are a perfect fit for our dynamic and growing team. I am confident that Zak will excel as the leader of our Boynton Beach and Wellington Branch Offices and in the strategic growth of our Sales Professionals and our Northeast Region," remarked Carol Hill, Regional Vice President.
Zak West can be reached at zakwest (at) bhhsfloridarealty (dot) com or office 561-742-4744 or cell 561-306-9378.
Berkshire Hathaway HomeServices Florida Realty serves 21 counties throughout Florida with more than 40 locations and approximately 1,800 sales professionals. The full-service brokerage company, founded in 1999, is part of HomeServices of America, the nation's premier provider of homeownership services. The company is a franchise member of the Berkshire Hathaway HomeServices' network, one of the few organizations entrusted to use the world-renowned Berkshire Hathaway name. The company offers residential and commercial services as well as seasonal rentals, property management, REO & Foreclosures, corporate relocations, referral services, title, home warranty plans, and personal concierge services. Berkshire Hathaway HomeServices Florida Realty ranks in the Top 10 in the network among 48,000 Sales Professionals, 1,400 offices throughout 47 states. The company is the overall No. 1 fundraiser for The Sunshine Kids Foundation, having generated more than $3.6 million.