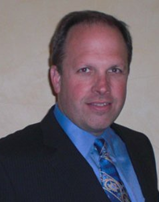 Sandy, UT (PRWEB) January 10, 2014
Telarus, Inc., distributor of commercial data, IP, and voice services, announced today that it has hired Zane Christensen to serve as Chief Financial Officer. The CFO role will be spearheaded by Christensen who comes to Telarus with over 20 years of business experience.
"I knew from the first time I spoke with Adam and members of the Telarus team that Telarus was the place I wanted to be," commented Christensen. "The Telarus team is uncompromising in its passion for being the absolute best at supporting its partners and suppliers, balanced equally by its disciplined commitment to be a great place to work in a values-based culture. I am truly excited to be a member of the Telarus team."
In his role as CFO, Mr. Christensen will be directing the financial affairs of Telarus; partner compensation, supplier compensation, employee compensation, budgeting, and forecasting, will all fall under his purview. Christensen brings with him a vast wealth of experience working in industries that include software, technology, manufacturing, financial services, and many others, and holds a Masters of Accounting from Brigham Young University.
"I'm thrilled that Zane has joined Telarus as our CFO," added Adam Edwards, president of Telarus, Inc. "Zane has the experience we wanted in a CFO but more important to me is his integrity and culture. Our partners should know there's one more person at Telarus working hard to make them successful."
Zane Christensen is the second C-level executive hired by Telarus in the past 90 days. The first was David Bashford who is now the company COO and general counsel.
"We are excited to have Zane on board to work with David, Adam, and the rest of the Telarus executive team," added Patrick Oborn, co-founder of Telarus. "Expect new and unique improvements to our program guided by the hands of our new leadership team."
About Telarus
Telarus, Inc., a value added distributor that holds contracts with the world's leading commercial telecommunication carriers, makes it easier and more profitable for solution providers, VARs, and MSPs to sell and source voice and data WAN solutions. Our patented GeoQuote platform combines real-time carrier pricing with advanced research features and branded proposals. Telarus' experienced Sales staff is strategically focused on enterprise WAN and high-capacity bandwidth solutions, making it easier to find the best offer, every time. For its part, Telarus has been named the top Master Agent by the members of the Telecom Association in each of the past three years, the first and only company in the carrier channel to accomplish this feat. Whether you are a top producer or a voice-and-data expert just starting out on your own, there is a place for you in the Telarus community. For more information on the Telarus partner program, please visit http://www.telarus.com or call the new partner hotline at 877-346-3232. For information about the Telarus leadership team, please visit http://www.telarus.com/management.html.