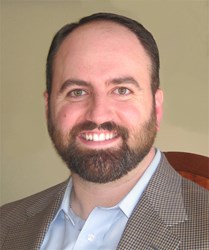 We have found that patients are happy to travel for the experience and the quality of care they receive here
New Bern, North Carolina (PRWEB) October 20, 2013
Since the Zannis Center for Plastic Surgery opened in 2010, it has become one of the most trusted plastic and cosmetic surgery centers in North Carolina. It has just been named a winner of the prestigious Talk of the Town award for customer satisfaction, bringing it into the national spotlight.
Dr. Zannis was asked about his practice and the selection of New Bern, NC as the location for his center. "The town is beautiful and close to the beach. That made it a great place for my family. As for the practice, we have found that patients are happy to travel for the experience and the quality of care they receive here. Dr. Cummings built a breast enhancement empire in Kinston only 30 minutes away from us. You don't have to be in New York or LA to provide excellent care and we are showing that."
What is the farthest a patient has traveled to visit the Zannis Center? "I think the farthest someone has come to specifically see me is Dubai! I find that incredible, yet very humbling."
To complement the face, breast and body work they do at the Zannis Center, Dr. Zannis recently opened a state-of-the-art Medi Spa and Wellness Center adjacent to his practice. Called Rinnova Spa, it focuses on skin correction, weight loss, and overall well-being.
To learn more about Dr. Zannis' services visit their website at http://www.zannisplasticsurgery.com. The spa website is http://www.rinnovaspa.com.
Contact:
Ashley Murphy, Secretarial Manager
Zannis Center for Plastic Surgery
252-633-1197
http://www.zannisplasticsurgery.com