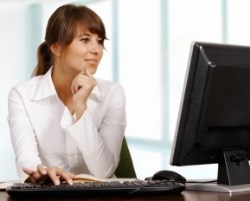 ...short videos are a great way to show even experienced Zavanta users creative options and advanced tricks to get more value from their process and procedure systems.
St. Louis, MO (PRWEB) September 27, 2013
COMPROSE Inc today announced the October launch of a new "Watch and Learn" video Gallery exclusively for Zavanta software users as part of an ongoing commitment to provide both the tools and the knowledge customers need to effectively streamline and standardize operations. In addition to COMPROSE's existing customer support, training, and Getting Started Coaching services, the "Watch and Learn" gallery offers a convenient resource, accessible 24/7, for Zavanta maintenance customers to learn and explore the many features Zavanta software offers.
According to COMPROSE Customer Service, "We are really excited to be able to offer this new resource to our maintenance customers. Videos are a great way to learn and explore software applications on demand. Often, all a new user needs is a quick example or demonstration of a feature to reinforce learning from a training session or fill in a knowledge gap. It's also a great way to transfer knowledge after a staff change to get new employees up-to-speed quickly.
This is not your typical software "how to" video gallery. We've also integrated valuable SOP best practices information on issues such as how to avoid common mistakes, how to write good step-by-step instructions, when to use Process, Procedure, Policy, tips for numbering and naming documents , and more. One new video series explains our Operations Mapping methodology step by step and is particularly helpful for new customers just starting to develop SOPs as well as for organizations wanting to re-structure their existing SOPs into a more usable system. Because Zavanta is so flexible, short videos are a great way to show even experienced Zavanta users creative options and advanced tricks to get even more value from their process and procedure systems.
We are committed to our Zavanta customers and their ongoing success. In addition to this new "Watch and Learn" video gallery, we provide extensive online help and best practices accessible in the software as well as technical support, a customer support site, and further education through our instructor-led training classes, blogs and consulting services—and we are always thinking about new opportunities to add value for our customers."
Since 1987 COMPROSE, Inc. has worked with hundreds of organizations to streamline and standardize their operations. COMPROSE is a single-point resource for any organization that wants to bring more structure to the people side of their business. Hundreds of organizations already use COMPROSE's Zavanta software to standardize operating procedures and best practices. The COMPROSE website highlights client success stories including improved performance, faster ramp-up, reduced training costs, and streamlined regulatory compliance.
COMPROSE Zavanta® software breaks through the limitations of conventional approaches with a faster, better way to capture, maintain, and deliver clear standard operating procedures, policies, training manuals and work instructions that employees actually use and understand--accessible 24/7 from their browsers.
COMPROSE also provides informational whitepapers and authors a series of blogs on operations improvement and training including corporate training best practices, and Policy and Procedure Best Practices focused on getting the highest return on investment.