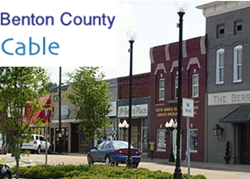 We're committed to Benton County Cable's success, and are pleased to offer them another tool to help them provide a superior customer experience
Alpharetta, GA (PRWEB) November 26, 2014
ZCorum, a leading provider of managed broadband services and diagnostics software, announced this week that Camden, Tennessee based Benton County Cable, has signed a multi-year contract for PreEqualization Analyzer, ZCorum's proactive network maintenance (PNM) tool for DOCSIS networks.
ZCorum already provides a full suite of managed broadband services for Benton County Cable including cable diagnostics via TruVizion software, subscriber provisioning and end user technical support. Deployment of PreEqualization Analyzer will give Benton County Cable the ability to proactively fix impairments in their plant, while benefiting from the improved signal quality inherent in DOCSIS pre-equalization.
PreEqualization Analyzer is a software-based PNM tool that makes use of the pre-equalization data coming from cable modems to identify upstream impairments in the cable plant even before subscriber services are impacted. The tool shows the severity and approximate location of the problem, as well as which devices are being affected by a common impairment.
"PreEqualization analyzer is already contributing to improved customer satisfaction for Benton County Cable," said Neal Grillot, VP of Operations for ZCorum. "We know the subscriber experience, along with a strong bundle of services, is a key differentiator in maintaining a strong and satisfied customer base."
"ZCorum's tools and systems are designed to give broadband providers the competitive edge," said Julie Compann, President and CEO of ZCorum. "We're committed to Benton County Cable's success, and are pleased to offer them another tool to help them provide a superior customer experience."
About ZCorum
ZCorum provides managed broadband services and diagnostics solutions to cable companies, telephone companies, utilities, and municipalities, assisting in all aspects of broadband implementation, engineering and consulting, bandwidth management, network monitoring and diagnostics. ZCorum also offers wholesale, private-labeled Internet services, including data and VoIP provisioning, email, Web hosting, and 24x7 support for end-users, enabling service providers to compete more effectively in their local markets. ZCorum is headquartered in Alpharetta, GA. For more information, please visit http://www.ZCorum.com.