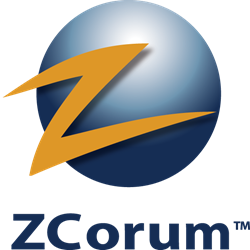 These new broadband technology tools provide operators with solutions to more effectively maintain their networks by knowing where and when to dispatch resources
Alpharetta, GA (PRWEB) March 02, 2015
ZCorum, an industry leader in the deployment of tools and diagnostic software for broadband providers, will be demonstrating the latest in their suite of advanced diagnostic tools this week at the CableLabs Winter Conference, a private conference attended by CableLabs members and demonstrating vendors being held this week in Orlando, Florida. ZCorum will be showcasing their DOCSIS-based Proactive Network Maintenance (PNM) tool, PreEqualization Analyzer, as well as remote spectrum analysis tools for both the downstream and upstream cable plant.
The software based PNM tool, PreEqualization Analyzer, makes use of the pre-equalization data coming from cable modems to identify upstream impairments in the cable plant before subscriber services are impacted. The tool shows the severity and approximate location of the problem, and which devices are being affected by a common impairment. PreEqualization Analyzer is designed to give broadband providers insight, control and predictability of their networks' performance and availability.
Working together with PreEqualization Analyzer will be ZCorum's Upstream Analyzer, a fully featured software-based spectrum analyzer for the return path that displays spectrum from a CMTS in real time. The tool displays with 100% accuracy the noise floor, specific modem signals and ingress under the DOCSIS carrier as it is happening.
"These new broadband technology tools provide operators with solutions to more effectively maintain their networks by knowing where and when to dispatch resources. Both tools can significantly reduce the time providers spend on plant maintenance, not only freeing up resources and minimizing technicians' time in the field but also improving the day-to-day operations of its cable operations," said Julie Compann, ZCorum's President and CEO.
About ZCorum
ZCorum provides a suite of broadband diagnostics and managed services to cable companies, telephone companies, utilities, and municipalities. As broadband providers face greater complexity and competition, ZCorum continues to help operators increase operational efficiency and reduce costs, while improving subscriber experience. This is achieved through ZCorum's diagnostics solutions for DOCSIS, DSL and Fiber networks, plus managed services that include data and VoIP provisioning, residential and commercial VoIP service, branded email and Web hosting, along with 24x7 support for end-users. ZCorum is headquartered in Alpharetta, GA. For more information, please visit http://www.ZCorum.com.