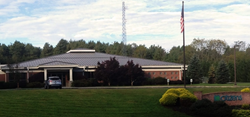 We find that when operators see TruVizion in action, they quickly realize the value it provides
Alpharetta, GA (PRWEB) May 29, 2015
ZCorum, an industry leader in the deployment of diagnostics tools and software for broadband providers, announced that Citizens Telephone Cooperative is now licensed to use TruVizion, ZCorum's cross platform monitoring and diagnostic tool. TruVizion allows ISPs to monitor their DOCSIS, DSL, and Fiber networks from within a single, web-based application. Citizens, Headquartered in Floyd, Virginia, is a membership cooperative with roots tracing back to 1914. They provide video, Internet, DSL, fiber and VoIP services to a seven county region in southern Virginia.
Citizens did not have access to a diagnostics tool for their DOCSIS network and decided to try out ZCorum's software to see how it could improve their network management. After a successful trial period, they signed a multi-year agreement to use the software.
TruVizion has become popular with broadband providers like Citizens, who are looking to increase subscriber satisfaction, improve efficiency and control costs. The tool's dashboard provides operators with real-time status of their network and CPE devices, as well as maps, charts, reports, and other data for troubleshooting broadband issues. The software integrates customer data, network metrics and other information that allows customer service personnel and network engineers to analyze data, perform diagnostics and reach a resolution.
"We find that when operators see TruVizion in action, they quickly realize the value it provides," said Arthur Skinner, Vice President of Worldwide Sales. "There's an intuitive dashboard and a lot of information that's useful for several functions within the company, including the call center, the installation department and plant maintenance."
Skinner added that Citizens will also have access to TechVizion, a companion mobile app. "TechVizion adds even more value for field technicians. The ability to see a customer's current and historical modem readings, as well as how other modems nearby are acting, is very powerful."
"Having advanced diagnostics in the hands of providers directly translates to fewer service issues and faster resolution when there is a problem," said Julie Compann, ZCorum's President and CEO. "We're thrilled to have the opportunity to provide Citizens with a tool that will help them resolve issues quickly and increase the reliability of their network."
About ZCorum
ZCorum provides a suite of broadband diagnostics and managed services to cable companies, telephone companies, utilities, and municipalities. As broadband providers face greater complexity and competition, ZCorum continues to help operators increase operational efficiency and reduce costs, while improving subscriber experience. This is achieved through ZCorum's diagnostics solutions for DOCSIS, DSL and Fiber networks, plus managed services that include data and VoIP provisioning, residential and commercial VoIP service, branded email and Web hosting, along with 24x7 support for end-users. ZCorum is headquartered in Alpharetta, GA. For more information, please visit http://www.ZCorum.com.