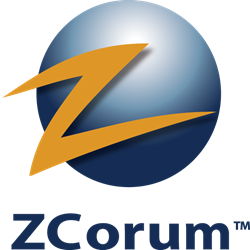 We've recently unveiled version 2.0 of our PNM tool, PreEqualization Analyzer, and we've added some great new features to TruVizion.
Toronto, Canada (PRWEB) April 10, 2015
ZCorum, an industry leader in the deployment of managed diagnostics tools and software for broadband providers will be demonstrating the latest in their suite of advanced DOCCSIS diagnostic tools beginning Tuesday at the Canadian CommTech Show in Toronto, Canada. ZCorum's VP of Technology, Scott Helms, will also be speaking at the conference.
ZCorum President and CEO, Julie Compann and Arthur Skinner, ZCorum's Vice President of World Wide Sales and Business Development, will be on hand to demonstrate their suite of diagnostics tools that includes TruVizion, as well as the latest version of their proactive network maintenance (PNM) tools, PreEqualization Analyzer.
"We are very excited to be a part of the conference and I'm looking forward to demonstrating our products," said Skinner. "We've recently unveiled version 2.0 of our PNM tool, PreEqualization Analyzer, and we've added some great new features to TruVizion, including Wi-Fi diagnostics and the ability to list and map modems by vendor and model."
Scott Helms, Vice President of Technology at ZCorum, will be speaking at the conference on advanced diagnostic capabilities during a session on Wednesday entitled "PNM Approaches for Improving Efficiency and the Subscriber Experience - Applying Lessons learned from DOCSIS Proactive Network Maintenance (PNM) Practices". This session will provide new insight into PNM strategies and how PNM helps operators maintain their cable plant more efficiently by addressing issues as part of routine maintenance rather than waiting for subscribers to call to report a problem.
"PNM tools allow operators to be proactive in addressing upstream impairments rather than the usual reactive break-fix scenario," said Helms. "Operators can see impairments before they impact the customers and get them fixed well before any customer is impacted."
"We've developed a suite of diagnostic tools that are truly game changing for the cable industry," said Julie Compann, ZCorum President and CEO. "TruVizion's latest new features continues to enhance the abilities of operators to increase efficiency and improve the subscriber's experience. And PreEqualization Analyzer is already helping our customers find and fix major issues they didn't know were there before they started using the tool. I am delighted that we have the opportunity to share these tools with this year's CommTech attendees."
The Canadian CommTech Show and Seminar will take place April 14 and 15 at the Mississauga Conference Centre in Ontario, Canada. ZCorum's products will be on display in Booth 22 on both days from 11 am to 4 pm. Helms will be speaking April 15th at 10:00 a.m.
About ZCorum
ZCorum provides a suite of broadband diagnostics and managed services to cable companies, telephone companies, utilities, and municipalities. As broadband providers face greater complexity and competition, ZCorum continues to help operators increase operational efficiency and reduce costs, while improving subscriber experience. This is achieved through ZCorum's diagnostics solutions for DOCSIS, DSL and Fiber networks, plus managed services that include data and VoIP provisioning, residential and commercial VoIP service, branded email and Web hosting, along with 24x7 support for end-users. ZCorum is headquartered in Alpharetta, GA. For more information, please visit http://www.ZCorum.com.