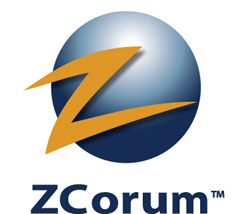 Removing customer choice is not a good way to ensure the quality of our ISM bands. There are better ways to protect our RF environment without stifling innovation.
Alpharetta, GA (PRWEB) October 16, 2015
Scott Helms, Vice President of Technology for ZCorum, joined more than 260 global network and cybersecurity experts in a written response to newly proposed FCC rules for RF Devices such as Wi-Fi routers. The letter, which is also signed by Vint Cerf, co-designer of the TCP/IP Internet network protocol, includes a new approach to improve the security of these devices and ensure a faster, better, and more secure Internet.
The response letter stated that the rules laid out in ET Docket No. 15170 should not go into effect as written and further stated these rules would cause more harm than good and risk a significant overreach of the Commission's authority. The letter went on to say the new rules would limit the ability to upgrade or replace firmware in commercial, off-the-shelf home or small business routers and would damage the compliance, security, reliability and functionality of home and business networks. It would also restrict innovation and research into new networking technologies.
The new FCC rules would prohibit consumer electronics from being upgraded through unofficial means. For example some gaming systems are able to run unsigned code, some Android smartphones can install aftermarket Android open source firmware and have better features not found in the official Android based firmware, and wireless routers can be expanded far beyond what it was originally designed to do thanks to the efforts of open source firmware creators. Now, with the proposed rules from the FCC, devices with radios may be required to prevent modifications to firmware.
The proposed rule only affects devices operating in the portion of the spectrum used for 5GHz WiFi, and only affects the radios inside these devices. The new rules require all relevant devices to implement software security to ensure the radios of devices operating in this band cannot be modified. The opponents of the proposed rules maintain that this effectively bans Open Source router firmware and eliminates the possibility of installing proven Open Source firmware on any device.
Scott Helms, VP of Technology for diagnostics software provider, ZCorum, also signed the response in support of the new approach. "Removing customer choice is not a good way to ensure the quality of our ISM bands," Helms stated. "There are better ways to protect our RF environment without stifling innovation."
Dave Farber, former Chief Technologist of the FCC, supports the new approach, stating, "Today there are hundreds of millions of Wi-Fi routers in homes and offices around the globe with severe software flaws that can be easily exploited by criminals. While we agree with the FCC that the rules governing these devices must be updated, we believe the proposed rules laid out by the agency lack critical accountability for the device manufacturers."
For the complete letter and the full list of supporters, please visit here.
About ZCorum
ZCorum provides a suite of broadband diagnostics and managed services to cable companies, telephone companies, utilities, and municipalities. As broadband providers face greater complexity and competition, ZCorum continues to help operators increase operational efficiency and reduce costs, while improving subscriber experience. This is achieved through ZCorum's diagnostics solutions for DOCSIS, DSL and Fiber networks, plus managed services that include data and VoIP provisioning, residential and commercial VoIP service, branded email and Web hosting, along with 24x7 support for end-users. ZCorum is headquartered in Alpharetta, GA. For more information, please visit http://www.ZCorum.com.