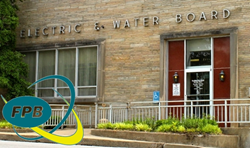 Frankfort will now have access to powerful tools that will have a tremendous impact on their network.
Alpharetta, GA (PRWEB) November 18, 2014
(November 18, 2014) — ZCorum, a leading provider of managed broadband services and diagnostics software, announced that they have signed a multi-year contract with Frankfort Plant Board for a full suite of managed broadband services. The Kentucky municipality will receive two of ZCorum's popular monitoring and diagnostic solutions, TruVizion and PreEqualization Analyzer, along with Bandwidth Commander, a tool that monitors and manages bandwidth use. In addition, ZCorum will be provisioning Frankfort's data and voice devices and providing end-user support for the company's Internet subscribers.
Frankfort had been looking to bring several broadband services under a single vendor. They were conducting their own provisioning and were using another provider for end-user support. In addition, they did not have access to advanced diagnostics tools to manage their broadband network. After the RFP process and the evaluation of several submitted proposals, Frankfort selected ZCorum as their managed broadband provider. "ZCorum had the services we were looking for at the right price," said Casey Jones, Assistant Director of IT at Frankfort Plant Board. "We're really looking forward to having access to their diagnostics tools, as well as gaining the ability to accurately track and manage our bandwidth use."
"Frankfort will now have access to powerful tools that will have a tremendous impact on their network," stated Arthur Skinner, Vice President of Worldwide Sales. "TruVizion will reduce the amount of time spent troubleshooting issues, and PreEqualization Analyzer will allow them to find and fix impairments in their plant before they impact the customer. And with Bandwidth Commander they'll be able to improve the subscriber experience by moderating bandwidth use during peak hours."
"We are thrilled to welcome Frankfort Plant Board into the ZCorum family," said Julie Compann, President and CEO of ZCorum. "These tools will increase efficiency in their operation and enable them to offer a better quality of service for their subscribers."
About ZCorum
ZCorum provides managed broadband services and diagnostics solutions to cable companies, telephone companies, utilities, and municipalities, assisting in all aspects of broadband implementation, engineering and consulting, bandwidth management, network monitoring and diagnostics. ZCorum also offers wholesale, private-labeled Internet services, including data and VoIP provisioning, email, Web hosting, and 24x7 support for end-users, enabling service providers to compete more effectively in their local markets. ZCorum is headquartered in Alpharetta, GA. For more information, please visit http://www.ZCorum.com.
About Frankfort Plant Board
Frankfort Plant Board is a municipal utility providing electric, water and cable-telecom service to the people of Frankfort, Franklin County and surrounding areas since 1943. For more information, please visit http://www.fpb.cc