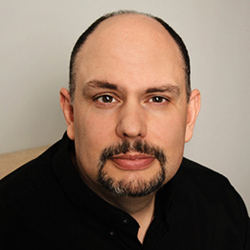 Moving to a virtualized, cloud-based environment is helping providers increase their operational efficiency while also improving network reliability.
Alpharetta, GA (PRWEB) June 29, 2015
ZCorum, an industry leader in the deployment of diagnostics tools and software for broadband providers, announced that Scott Helms, Vice President of Technology at ZCorum, will be speaking at the FTTH 2015 Conference & Expo on Tuesday, June 30 from 1:45 pm to 3:15 pm at the Anaheim Convention Center in Anaheim, California.
The session will address how broadband network management is impacted by cloud technology and what technology decisions are necessary to benefit operationally and financially from leveraging cloud technology. Helms will be joined by panelists Steve West, CTO, Cyan Inc., Ray Mota, CEO, ACG Research along with primary presenter and moderator Adam Dunstan, President and CEO, Active Broadband Networks.
During the session, Helms will present "A Practical Migration Approach" and outline the different steps for service providers to take who want to make the shift to the cloud. "There are some important prerequisites for service providers who are migrating to the cloud and different options for how to do that," said Helms. "I'm looking forward to presenting some practical migration advice for those attending the conference."
Considered a thought leader in broadband diagnostics technology, Helms is a sought after speaker and presenter at industry conferences, where he offers insight and advice for broadband operators in the cable, DSL and fiber markets. He is a member of CableLabs InGeNeOs group, which develops standards for Proactive Network Maintenance (PNM) tools and is also a frequent contributor to the Business of Broadband blog, which includes an ongoing series featuring broadband experts on topics of relevance for broadband operators.
"The cloud is fundamentally transforming how telecom providers are deploying and managing their broadband infrastructure," said Dunstan. "Moving to a virtualized, cloud-based environment is helping providers increase their operational efficiency while also improving network reliability."
The FTTH Council Americas works to connect players in the FTTH industry to share knowledge and accelerate the deployment of all-fiber networks. FTTH Conference & Expo takes place this week, June 29 through July 1. Joining the conference & expo are more than 1,300 industry professionals.
For more information about Helms and his scheduled speaking engagements, please go here.
About ZCorum
ZCorum provides a suite of broadband diagnostics and managed services to cable companies, telephone companies, utilities, and municipalities. As broadband providers face greater complexity and competition, ZCorum continues to help operators increase operational efficiency and reduce costs, while improving subscriber experience. This is achieved through ZCorum's diagnostics solutions for DOCSIS, DSL and Fiber networks, plus managed services that include data and VoIP provisioning, residential and commercial VoIP service, branded email and Web hosting, along with 24x7 support for end-users. ZCorum is headquartered in Alpharetta, GA. For more information, please visit http://www.ZCorum.com.