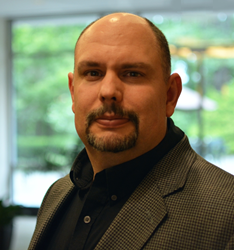 There are some substantial changes that service providers can expect with DOCSIS 3.1, as well as a number of challenges they will encounter.
San Juan, Puerto Rico (PRWEB) July 22, 2015
ZCorum, a leading provider of managed broadband services and diagnostics tools for broadband providers, announced that Scott Helms, VP of Technology at ZCorum, will be conducting a training session for the CCTA tomorrow in San Juan, Puerto Rico. The session will be held at the Sheraton Puerto Rico Hotel & Casino from 9 to 10:30 a.m. Atlantic Standard Time.
The annual training sessions, presented by the CCTA for the Caribbean region's cable and broadband providers, will include a variety of technical subjects led by leading experts in the industry. Helm's session for the 2015 program will explore "The State of Readiness in order to Deploy DOCSIS 3.1".
Helm's session will address DOCSIS 3.1 and the substantial changes and challenges operators can expect in how their HFC plants will operate. Helms will cover some of the fundamental changes in both the physical and MAC layers, as well as improvements in forward error correction with the switch from Reed-Solomon to low-density parity check (LDPC).
During the session Helms will discuss some of the key points for considering when (and even if) operators should deploy DOCSIS 3.1 and things they should be doing to prepare for the future. "There are some substantial changes that service providers can expect with DOCSIS 3.1, as well as a number of challenges they will encounter," said Helms. "I'm looking forward to presenting some practical advice for those attending the training session."
Following the training session Helms will join the other session participants on the "Ask the Experts" Panel from 10:45 until 12:00 noon. This session will be an open forum allowing attendees to ask questions and receive answers and sage advice on Cable Related Technologies and other subjects.
Considered a thought leader in broadband diagnostics technology, Helms is a sought after speaker and presenter at industry conferences, where he offers insight and advice for broadband operators in the cable, DSL and fiber markets. He is a member of CableLabs InGeNeOs group, which develops standards for Proactive Network Maintenance (PNM) tools and is also a frequent contributor to the Business of Broadband blog, which includes an ongoing series featuring broadband experts on topics of relevance for broadband operators.
For more information about Scott Helms and his scheduled speaking engagements, please go here.
About ZCorum
ZCorum provides a suite of broadband diagnostics and managed services to cable companies, telephone companies, utilities, and municipalities. As broadband providers face greater complexity and competition, ZCorum continues to help operators increase operational efficiency and reduce costs, while improving subscriber experience. This is achieved through ZCorum's diagnostics solutions for DOCSIS, DSL and Fiber networks, plus managed services that include data and VoIP provisioning, residential and commercial VoIP service, branded email and Web hosting, along with 24x7 support for end-users. ZCorum is headquartered in Alpharetta, GA. For more information, please visit http://www.ZCorum.com.