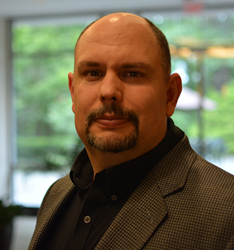 Information and communication are transforming how we do everything and with so much noise in the market, we need to focus on what matters the most – and what doesn't.
Alpharetta, GA (PRWEB) January 22, 2015
ZCorum, an industry leader in the deployment of managed diagnostics tools and software for broadband providers, today released 2015 technology predictions from their VP of Technology, Scott Helms. Helms a frequent speaker and presenter at industry events examines this year's most pressing industry topics.
"As broadband technology professionals we spend a lot of time anticipating trends as well as trouble and providing solutions to keep our industry current, secure and growing," said Helms. "Information and communication are transforming how we do everything and with so much noise in the market, we need to focus on what matters the most – and what doesn't."
G.FAST BEGINS REPLACING ADSL 2+ VDSL2 COMBO CARDS AND G.FAST MODEMS BECOME WIDELY AVAILABLE.
While G.fast won't bring 1Gbps to rural areas due to its 300 foot delivery limitation, it would still work in suburban and urban environments. Many telecom equipment vendors, such as Alcatel-Lucent and Huawei are already working on G.fast silicon and modems.
FCC MAKES THREATENING TITLE II SOUNDS, BUT INSTEAD BUMPS UP MINIMUM SPEED FOR BROADBAND CLASSIFICATION.
The FCC will come up with yet another set of proposed net neutrality regulations. Many large service providers will oppose the action and will sue to prevent the rules or slow down their implementation in hopes that the next administration won't take the same stance.
COMMUNITY WIFI EXPANSIONS WILL ACCELERATE AND MORE INTERNATIONAL DEALS WILL BE ANNOUNCED THIS YEAR.
Community WiFi is seen by many operators as being a critical component for service and hope that it helps offset expected declines in video revenue. We expect to hear more international agreements being announced this year.
INTERNET OF THINGS (IOT) STILL WON'T HAVE A BUSINESS PLAN, BUT WILL KEEP GENERATING TONS OF HYPE.
The Internet of Things will still have no noticeable effect on your everyday life. But the trend will dramatically increase the number of network-connected devices that contain sensors, control, or intelligence. It may also dramatically increase the amount of information that hackers and scammers can glean about us remotely.
NEW CYBER SECURITY REGULATIONS ARE LIKELY TO COME INTO PLAY BY SUMMER.
The flexible policies of network access and the number of high-profile attacks during 2014 will supply the leverage that policymakers need for new protection regulations.
NFV & SDN WILL START IMPACTING NETWORKING VENDOR REVENUES. THIS MAY BLUNT, FOR THE PATIENT, THE PRICE OF A DOCSIS 3.1 CMTS.
Service providers attempting to speed up deployment of new network services are finding that hardware-based appliances limit them. They're looking to software solutions and virtualization to accelerate service upgrades and provisioning. Vendors ranging from startups like Gainspeed to established vendors like Arris and Cisco are all talking NFV.
DOCSIS 3.1 DEPLOYMENTS WILL GET STARTED IN SELECTED MARKETS
The first 3.1 cable modems should be ready before summer with infrastructure gear following slightly later.
4G CARRIERS WILL CONTINUE TO INCREASE MONTHLY BANDWIDTH ALLOTMENTS.
This is a trend that wired operators need to be aware of and focus on increasing their speeds and capacities to stay well ahead of the cellular offerings. Working well with Over the Top video will be crucial.
OTT VIDEO ADOPTION WILL ACCELERATE AND FACE SOMETHING OF A BACKLASH AS MORE MAINSTREAM CONSUMERS GIVE IT A TRY, BUT THE OVERALL YEAR WILL BE VERY GOOD FOR CORD CUTTERS.
Some online video sites won't be able to evolve with the times. They have to change fast enough to keep up with the way the user accesses and consumes online video. Bigger players and new technologies will be successful.
DUAL STACK IPV4/IPV6 DEPLOYMENTS WILL ACCELERATE AND AT THE SAME TIME CARRIER GRADE NAT (CGN) ADOPTION WILL ALSO INCREASE.
IPv6 implementation won't involve tearing down an IPv4 network and replacing it with a new IPv6 network. Instead, the IPv4 and IPv6 networks will run in parallel in a "dual-stack" network.
NEW DDOS ATTACK VECTORS WILL BE FRONT AND CENTER.
Although massive DNS floods are becoming a go-to for DDoS attackers, look for SYN floods, NTP amplification attacks, and Layer 7 attacks
About Scott Helms
Scott has been with ZCorum for more than seventeen years and currently leads the engineering and development teams in their efforts to manage ZCorum's Affiliate networks and develop software applications. Prior to joining ZCorum, Scott previously worked as a technology consultant to small- and medium-sized businesses in a range of industries, including the medical and automotive fields. He specialized in network design, billing system implementation, integration projects, data conversion, and auditing of existing networks. Scott is an active member in the Society of Cable Telecommunications Engineers (SCTE).