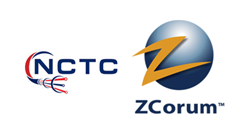 Service providers are already feeling the pinch as the demand for IPv4 outpaces the remaining inventory.
Alpharetta, GA (PRWEB) August 28, 2015
ZCorum, a leading provider of managed broadband services and diagnostics for cable, telco, wireless and fiber providers, will be conducting a technology webinar for members of the National Cable Television Cooperative (NCTC) on the practical details of IPv4 and IPv6 and what providers need to know to prepare for it.
Rick Yuzzi, Vice President of Marketing for ZCorum, will be joined by Rene Paap, Product Marketing Manager from A10 Networks. The webinar entitled 'IPv4 to IPv6: Conservation and Migration Strategies,' will cover strategies for operators to deal with the shortage of IPv4 addresses and methods of transitioning to IPv6 while still supporting IPv4 customers. The webinar will also cover how operators can make the most of their present IPv4 address space and the different methods for ensuring a smooth transition over to IPv6.
While the depletion of IPv4 addresses has been discussed for a number of years, the shortage has accelerated recently with an explosion in the number of people and devices on the Internet. "Earlier this month the CEO of the American Registry for Internet Numbers (ARIN) announced that ARIN may be only a few weeks from depleting their remaining IPv4 address blocks," said Yuzzi. "Service providers are already feeling the pinch as the demand for IPv4 outpaces the remaining inventory."
The upcoming Webinar, which is open to all NCTC members, will go into more detail on these topics. The Webinar will take place on Tuesday, September 1, beginning at 3:00 p.m. Central Daylight Time and 4 p.m. Eastern Daylight Time and will be followed by a Q&A session. NCTC members can contact ZCorum at 800-909-9441 or their NCTC representative for more information about the webinar and how to register.
About ZCorum
ZCorum provides a suite of broadband diagnostics and managed services to cable companies, telephone companies, utilities, and municipalities. As broadband providers face greater complexity and competition, ZCorum continues to help operators increase operational efficiency and reduce costs, while improving subscriber experience. This is achieved through ZCorum's diagnostics solutions for DOCSIS, DSL and Fiber networks, plus managed services that include data and VoIP provisioning, residential and commercial VoIP service, branded email and Web hosting, along with 24x7 support for end-users. ZCorum is headquartered in Alpharetta, GA. For more information, please visit http://www.ZCorum.com.