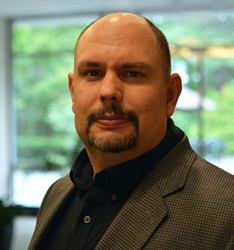 Even though implementation of DOCSIS 3.1 may be several years off for some cable operators, operators still need to be aware of all the elements involved with the new standards
Alpharetta, GA (PRWEB) May 12, 2015
ZCorum a leading provider of managed broadband services and diagnostics for cable, telco, wireless and fiber providers, will be conducting a technology webinar for members of the National Cable Television Cooperative (NCTC) on the practical details of DOCSIS 3.1 and what providers should know to prepare for it.
In the webinar entitled 'DOCSIS 3.1 - What's Coming, and What You Should Be Thinking About Today', Helms will cover the inherent advantages cable operators can see with the new standards and how to leverage these advantages as part of their overall strategy for the future. Helms will also discuss the types of hardware providers should be buying today to be compatible in the future, how channel space will be changing and RF considerations to start thinking about.
The major changes in DOCSIS 3.1 are being driven by subscriber demand for bandwidth intensive content and competition from FTTH providers like Google. These are the prime movers in raising the bar for cable technology to provide operators with new weapons for staying ahead and profitable.
"Even though implementation of DOCSIS 3.1 may be several years off for some cable operators, operators still need to be aware of all the elements involved with the new standards including practical components," said Helms. "Purchasing decisions operators make today, from buying a new CMTS to the CPE they order will have an impact on their future operations. Having this information now is essential for tomorrow's planning."
The upcoming Webinar, which is open to all NCTC members, will go into more detail on the topic. The Webinar will take place on Thursday, May 14 beginning at 3:00 p.m. Central Daylight Time and 4 p.m. Eastern Daylight Time and will be followed by a Q&A session. NCTC members can contact ZCorum at 800-909-9441 or their NCTC representative for more information about the webinar.
About Scott Helms
Scott Helms is a quoted and sought-after thought leader in uncovering the product needs of broadband providers and building them from the ground up. At ZCorum, he shepherded the development of such products as TruVizion, the diagnostics software for cable providers and the similar software for DSL providers, Remote Spectrum, Pre-Equalization Analyzer and others. Scott currently leads ZCorum's engineering and development teams in managing ZCorum's Affiliate networks and developing new software applications.
About ZCorum
ZCorum provides a suite of broadband diagnostics and managed services to cable companies, telephone companies, utilities, and municipalities. As broadband providers face greater complexity and competition, ZCorum continues to help operators increase operational efficiency and reduce costs, while improving subscriber experience. This is achieved through ZCorum's diagnostics solutions for DOCSIS, DSL and Fiber networks, plus managed services that include data and VoIP provisioning, residential and commercial VoIP service, branded email and Web hosting, along with 24x7 support for end-users. ZCorum is headquartered in Alpharetta, GA. For more information, please visit http://www.ZCorum.com.