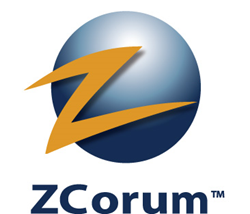 With NFV you have the ability to have a less complex operation that's very flexible and reduces power consumption, and lowers CapEX and OpEx for the operator.
Alpharetta, GA (PRWEB) October 06, 2015
ZCorum, an industry leader in the deployment of diagnostics tools and software for broadband providers, announced that Scott Helms, Vice President of Technology at ZCorum, will be speaking at the NFV Expo on Tuesday, October 6 from 1:30 pm to 2:15 pm at the Anaheim Convention Center in Anaheim, California.
Helms will be featured in a session titled the Future of Voice – Evolution Options in the NFV Era. NFV is an acronym for Network Function Virtualization, and is a way for service providers to virtualize portions of their infrastructure to eliminate some of the standalone equipment normally needed to deliver services to subscribers. The session will take a pragmatic assessment of next generation voice evolution, including, chief challenges to NFV deployments, service agility, where service providers need to innovate, NFV and cloud deployment options, and next gen vendor/supplier requirements. Mark Ricca from IntelliCom Analytics will be moderating the panel.
During the panel, Helms will outline the advantages for service providers who want to make the shift to virtualization. "Today installing and maintaining equipment can be a complex and costly operation. There are many components that have to be maintained, like firewalls, servers, load balancers, switches, routers, media servers and more," said Helms. "The cost of power consumption alone can be considerable as each device has its own power supply running. With NFV you have the ability to have a less complex operation that's very flexible and reduces power consumption, and lowers CapEX and OpEx for the operator."
Considered a thought leader in broadband diagnostics technology, Helms is a sought after speaker and presenter at industry conferences, where he offers insight and advice for broadband operators in the cable, DSL and fiber markets. He is a member of CableLabs InGeNeOs group, which develops standards for Proactive Network Maintenance (PNM) tools and is also a frequent contributor to the Business of Broadband blog, which includes an ongoing series featuring broadband experts on topics of relevance for broadband operators.
NFV Expo is dedicated to informing Carrier Service Providers on how to save money and benefit from new levels of flexibility related to hosting networks in private and virtual private clouds. The NFV Expo takes place October 6 through October 8. The Expo includes several specialized workshops and over 100 exhibitors on the Expo floor.
For more information about Scott Helms or to contact him about a speaking engagement, please go here.
About ZCorum
ZCorum provides a suite of broadband diagnostics and managed services to cable companies, telephone companies, utilities, and municipalities. As broadband providers face greater complexity and competition, ZCorum continues to help operators increase operational efficiency and reduce costs, while improving subscriber experience. This is achieved through ZCorum's diagnostics solutions for DOCSIS, DSL and Fiber networks, plus managed services that include data and VoIP provisioning, residential and commercial VoIP service, branded email and Web hosting, along with 24x7 support for end-users. ZCorum is headquartered in Alpharetta, GA. For more information, please visit http://www.ZCorum.com.