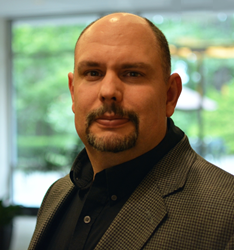 DOCSIS pre-equalization technology calculates and identifies issues and the cable modems automatically adjust their signals to compensate for upstream impairments in the plant
Cologne, Germany (PRWEB) June 08, 2015
ZCorum, an industry leader in the deployment of diagnostics tools and software for broadband providers, announced that Scott Helms, Vice President of Technology at ZCorum will be speaking at the 2015 ANGACOM Exhibition and Conference on Thursday, June 11 at 1:30 pm Central European Time in Cologne, Germany.
Helms will be joined by panelists Dr. L. Alberto Campos, Principal Architect Advanced Technology Group, Cable Television Laboratories; Damian Koch, Director Sales and Business Development, braun teleCom GmbH and Brady Volpe, President and CTO, The Volpe Firm. The panel will be moderated by Dr. Alexander Adams, Managing Director, Adams Network Engineering.
During the session, Helms will present "Real World Success Stories - Cable Operators and Proactive Network Maintenance (PNM)" and outline how broadband providers are applying the new PNM technology to improve and accelerate their network maintenance and troubleshooting. The panelists will also discuss topics such as Overview and Advances in Proactive Network Maintenance, Proactive Network Maintenance and DOCSIS 3.1, Network Requirements for launching DOCSIS PNM and Increasing Customer Satisfaction and Optimizing OPEX through DOCSIS PNM.
Helms bills the panel as a "conversation about how PNM technology is changing the way providers allocate resources, resolve issues and plan for the future."
"DOCSIS pre-equalization technology calculates and identifies issues and the cable modems automatically adjust their signals to compensate for upstream impairments in the plant," added Helms. "PNM tools then leverage the pre-equalization data to locate impairments, which has significantly reduced the time spent on plant maintenance. Technicians are spending less time in the field and using fewer resources as a result."
ANGACOM 2015 takes place this week, June 9 through 11 at the Koelenmesse Conference Center in Cologne, Germany. ZCorum will be Exhibiting in Hall 10.2 at Stand H30 with Adams Consult GmbH & Co. KG.
About Scott Helms
Scott Helms is a quoted, sought-after leader on the needs of broadband providers. At ZCorum he's guided the development of such products as TruVizion, the diagnostics software for cable, DSL and Fiber operators, a DOCSIS PNM tool, Pre-Equalization Analyzer, and many others.
Scott is an active member in the Society of Cable Telecommunications Engineers (SCTE) and CableLabs InGeNeOs group which develops DOCSIS standards for Proactive Network Maintenance (PNM) tools.
As a 2015 Region 9 Candidate for SCTE Board of Directors, Scott believes in freely sharing his knowledge with others. As he's says, "Many engineers seem to fear sharing "their" part of the operation but I was taught early on that if you don't teach people how to do what you do, then you won't progress."
About ZCorum
ZCorum provides a suite of broadband diagnostics and managed services to cable companies, telephone companies, utilities, and municipalities. As broadband providers face greater complexity and competition, ZCorum continues to help operators increase operational efficiency and reduce costs, while improving subscriber experience. This is achieved through ZCorum's diagnostics solutions for DOCSIS, DSL and Fiber networks, plus managed services that include data and VoIP provisioning, residential and commercial VoIP service, branded email and Web hosting, along with 24x7 support for end-users. ZCorum is headquartered in Alpharetta, GA. For more information, please visit http://www.ZCorum.com.