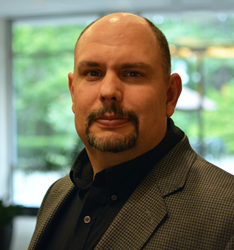 The Canadian CommTech conference is a fantastic opportunity for cable operators to learn about PNM and the tools that enable operators to be proactive in addressing upstream impairments rather than the usual reactive break-fix scenario
Ontario, Canada (PRWEB) April 15, 2015
ZCorum, an industry leader in the deployment of diagnostics tools and software for broadband providers, announced that Scott Helms, Vice President of Technology at ZCorum will be speaking at the 2015 Canadian CommTech East today at 10:00 am EDT at the Mississauga Convention Centre in Mississauga, Ontario.
Considered a thought leader in broadband diagnostics technology, Helms is a sought after speaker and presenter at industry conferences, where he offers insight and advice for broadband operators in the cable, DSL and fiber markets. Helms is also a frequent contributor to the Business of Broadband blog, which includes an ongoing series featuring broadband experts on topics of relevance for broadband operators.
At the conference Helms will provide new insight into DOCSIS-inspired Proactive Network Maintenance (PNM) strategies. The session covers ways PNM can help operators maintain their cable plant more efficiently by addressing issues as part of routine maintenance rather than waiting for subscribers to call to report a problem.
The three PNM strategies that will be highlighted are:
1) Leveraging the full spectrum capture capabilities in CPE to actively monitor all data and video channels on the downstream cable plant;
2) Using pre-equalization data to locate upstream impairments before service is impacted;
3) Using data collected from embedded WiFi radios to improve installations and to proactively detect and correct WiFi issues.
"The Canadian CommTech conference is a fantastic opportunity for cable operators to learn about PNM and the tools that enable operators to be proactive in addressing upstream impairments rather than the usual reactive break-fix scenario," said Helms. "Operators can see impairments before they impact the customers and get them fixed well before any customer is impacted."
For more information about Scott and his scheduled speaking engagements, please go here. For more information about ZCorum, visit ZCorum.com
About ZCorum
ZCorum provides a suite of broadband diagnostics and managed services to cable companies, telephone companies, utilities, and municipalities. As broadband providers face greater complexity and competition, ZCorum continues to help operators increase operational efficiency and reduce costs, while improving subscriber experience. This is achieved through ZCorum's diagnostics solutions for DOCSIS, DSL and Fiber networks, plus managed services that include data and VoIP provisioning, residential and commercial VoIP service, branded email and Web hosting, along with 24x7 support for end-users. ZCorum is headquartered in Alpharetta, GA. For more information, please visit http://www.ZCorum.com.