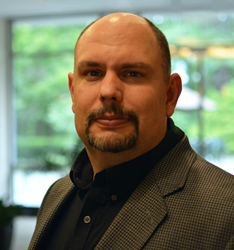 PNM tools leverage the pre-equalization data to locate the impairments, which can significantly reduce the time providers spend on plant maintenance
Ontario, Canada (PRWEB) May 26, 2015
ZCorum, an industry leader in the deployment of diagnostics tools and software for broadband providers, announced that Scott Helms, Vice President of Technology at ZCorum will be speaking at the 2015 Canadian CommTech West Show and Seminar on Thursday, May 28 at 10:00 am MDT at the Coast Plaza Hotel & Conference Centre in Calgary, Alberta.
Considered a thought leader in broadband diagnostics technology, Helms is a sought after speaker and presenter at industry conferences, where he offers insight and advice for broadband operators in the cable, DSL and fiber markets. Helms was also a featured panelist at the Canadian CommTech East Show last month in Toronto.
At the conference, Helms will provide new insight into DOCSIS-inspired Proactive Network Maintenance (PNM) strategies. The session covers ways PNM can help operators maintain their cable plant more efficiently by addressing issues as part of routine maintenance rather than waiting for subscribers to call to report a problem.
"DOCSIS pre-equalization technology calculates and identifies issues and enables cable modems to automatically adjust their signals to compensate for upstream impairments in the cable plant like micro-reflections or group delay, immediately improving the upstream signal levels received by the CMTS," said Helms. "PNM tools leverage the pre-equalization data to locate the impairments, which can significantly reduce the time providers spend on plant maintenance, freeing up resources and minimizing technicians' time in the field."
Helms added that by 2018 there will be seven billion Wi-Fi enabled devices in use and a large percentage of customer service calls today are associated with Wi-Fi. PNM technology lets operators be proactive in addressing impairments rather than the usual reactive break-fix scenarios.
For more information about Scott and his scheduled speaking engagements, please go here. For more information about ZCorum, visit ZCorum.com
About ZCorum
ZCorum provides a suite of broadband diagnostics and managed services to cable companies, telephone companies, utilities, and municipalities. As broadband providers face greater complexity and competition, ZCorum continues to help operators increase operational efficiency and reduce costs, while improving subscriber experience. This is achieved through ZCorum's diagnostics solutions for DOCSIS, DSL and Fiber networks, plus managed services that include data and VoIP provisioning, residential and commercial VoIP service, branded email and Web hosting, along with 24x7 support for end-users. ZCorum is headquartered in Alpharetta, GA. For more information, please visit http://www.ZCorum.com.