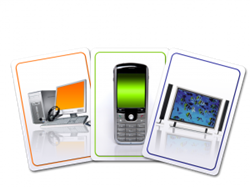 I'm thrilled that Valparaiso is expanding their services with us, and will be benefiting from our suite of advanced diagnostic tools.
Alpharetta, Georgia (PRWEB) September 19, 2014
ZCorum, a leading provider of managed broadband services and diagnostics, announced they will be providing their newest diagnostic solutions to longtime customer, Valparaiso Broadband. Valparaiso recently signed a multi-year contract to receive a suite of monitoring and diagnostic solutions from ZCorum, including TruVizion, PreEqualization Analyzer, and Upstream Analyzer. ZCorum will also be monitoring equipment on Valparaiso's network. Valparaiso Broadband is a community-owned ISP based in Valparaiso, Florida, and offers internet, voice, and TV services over a DOCSIS network.
Until now, Valparaiso has not had access to advanced monitoring and diagnostics. Arthur Skinner, Vice President of Worldwide Sales for ZCorum, said the new tools will have a powerful impact on Valparaiso's operational efficiency. "TruVizion will provide Valparaiso Broadband staff increased visibility into their DOCSIS network, allowing them to significantly reduce the time needed to diagnose and resolve customer issues. Plus, PreEqualization Analyzer is a DOCSIS Proactive Network Maintenance (PNM) tool that gives Valparaiso the ability to find and fix problems before service is affected." Skinner added that Upstream Analyzer rounds out the offering by gathering spectrum data directly from the CMTS. "With Upstream Analyzer there's no equipment or cabling needed in the headend. They'll have 24x7 access to the spectrum for every port remotely, and can even see ingress under the carrier with one click."
"We're thankful to have had the City of Valparaiso as a customer since 2006," said ZCorum President and CEO, Julie Compann. "I'm thrilled that they are expanding their services with us, and will be benefiting from our suite of advanced diagnostic tools."
ZCorum offers free trials of PreEqualization Analyzer, Upstream Analyzer and TruVizion so cable operators can try out the products on their own network. The company will be demonstrating the all three diagnostics tools at the SCTE Cable-Tec Expo next week in Denver, Colorado in booth # 1526.
About ZCorum
ZCorum provides managed broadband services and diagnostics solutions to cable companies, telephone companies, utilities, and municipalities, assisting in all aspects of broadband implementation, engineering and consulting, bandwidth management, network monitoring and diagnostics. ZCorum also offers wholesale, private-labeled Internet services, including data and VoIP provisioning, email, Web hosting, and 24x7 support for end-users, enabling service providers to compete more effectively in their local markets. ZCorum is headquartered in Alpharetta, GA. For more information, please visit http://www.ZCorum.com.