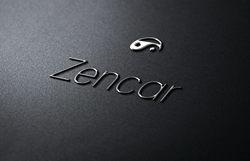 Zencar.biz Introduces Luxury Travel Solutions for Cannes and the French Riviera
France (PRWEB) October 06, 2014
There can be a tremendous difference between touring on one's own and having a personalized service engaged for the tour. Zencar.biz, a local Taxi Sophia Antipolis provider, now offers effective online taxi and limo booking services for tourists. The company also arranges for taxis with drivers. Serviceable areas include Monaco, Airport to Cannes, Antibes, St Paul de Vence, VillerfranchesurMer and St Tropez. On the whole, the company metes out its car rental services to every destination that shares proximity with the French Riviera.
Besides a healthy fleet of categorized vehicles, Zencar also harnesses knowledge of all local places and professional services available in Cote d'Azur. This elevates the company on a pedestal high enough from where it can give reliable advice to its tourist clients. The most noted among Zencar offerings is the Limousine Cannes service. Zencar has a collection of the choicest limousines that tourists may rent to add more meaning and character to their Cannes tour. The company gives tourists the option to book the vehicle days in advance and the limousine shall be nice and ready to pick them up from Nice Airport.
Services by Zencar are particularly distinct because the company wields wide knowledge of all the private enterprises that fall between the Nice Airport and Cannes. Besides, all such enterprises hold legal and authorized licenses. The uniqueness of the services by the company also lay in the drivers that have been employed the company. The manager of Zencar recently pointed out: "The driver is as important an entity as the vehicle itself. All drivers that we recruit are not just competent steering-wielders, but are also trained individuals with sound manners. All driving individuals are kind and welcoming towards our guests."
The company also claims to be the complete travel solution in and around the French Riviera. The owner of Zencar threw further light on this: "Whether it is a Taxi Sophia Antipolis that clients hire or a limousine for Cannes, tour satisfaction is our sole goal. We are willing to make refunds if tourists are not satisfied."
About the Company
Zencar.biz offers niche taxi and Limousine booking services for areas like Nice Airport to Cannes and destinations around the French Riviera.
More information is available on the service at http://www.zencar.biz.