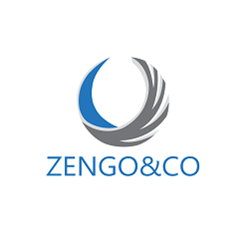 the firm are delighted to reveal that they are on track with their expansion plans and are excited to be taking Zengo & Co to the next level
(PRWEB) April 11, 2016
On Friday the 1st April sales and marketing professionals descended on America's Midwest to attend a much anticipated weekend business retreat, hosted by some of the industry's leading experts and mentors. The 2 day event was organised to support leadership growth and help businesses implement new strategies for effective, fluid leadership. Currently, the sales and marketing industry is experiencing a period of rapid growth with businesses across the country planning to expand their reach in 2016. However, for these plans to be implemented successfully businesses need to have a strong and competent leadership teams in place that are capable of making tough decisions and keeping these new projects on track. By organising a series of intensive workshops and insightful talks from some of sales and marketing's most experienced leaders, organizers of the event were hopeful that businesses from across the U.S would be able to access the support needed to take their firms to the next level and benefit from the expertise on offer.
About Zengo & Co: http://www.zengoandco.com/about-us/
Chicago based Zengo & Co were thrilled to be a part of the weekend leadership retreat and have for a long time championed the importance of continuous learning. The firm believe that regardless of an individual's skill level or understanding of business there is always room to improve, especially in a fast moving industry. The firm are adamant that working in sales and marketing requires an unwavering commitment to learning as success relies heavily on adapting to market trends and changing consumer behaviours. As such Zengo & Co invest heavily in internal mentoring and take steps to ensure they are able to bring as many of their contractors as possible to these types of networking and educational events.
Topics covered over the two days included how to improve focus, how to have fun in the work environment, time management and organization, creating a winning mind set and how to form stronger internal bonds. The event also held extra importance for Zengo & Co, as managing Director Nuhi Shahin was invited as a key note speaker and delivered an inspiring talk on how it's important for leaders to have a vision and keep their focus on the bigger picture when striving for bigger and better results.
In terms of leadership, 2016 has already been a huge year for Zengo & Co. the event marketing specialists recently increased their reach to New Jersey, opening a new office in Jersey City. The firm also revealed back at the start of the year that they are preparing to open in a total of 10 new locations across the U.S, and to support this growth the firm are already heavily invested in the professional progression of their contractors. With face to face event marketing currently being in high demand from both brands and consumers the firm are delighted to reveal that they are on track with their expansion plans and are excited to be taking Zengo & Co to the next level.