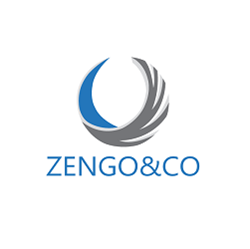 Zengo & Co announced this week that they will be taking part in this year's event and officially launched their fundraising so that they too can give something back
Chicago, Illinois (PRWEB) June 22, 2015
On June 27th the 22nd Chicago Cares Serve-a -thon will see over 5000 volunteers across the city roll up their sleeves and take part in activities and projects organized to help those in need. Over the years the one day event has not only helped to provide vital support to the city's vulnerable citizens, but has also helped create a strong sense of community spirit and has succeeded in bringing people from all walks of life together to do something positive and meaningful. Sales and event marketing firm Zengo & Co announced this week that they will be taking part in this year's event and officially launched their fundraising so that they too can give something back to the great city of Chicago.
About Zengo & Co: http://www.zengoandco.com/about-us/
The annual event will kick off at 7.30am, with all the volunteers coming together at Daley Plaza for check in and an energy fuelled breakfast. After this, volunteers will be assigned their projects and board buses to various work sites around the city. To reward the hard work and effort of the volunteers Chicago Cares will be holding a huge celebration back at Daley Plaza that evening with food, drink and live music.
Through their work in the city, Zengo & Co are lucky enough to meet and talk to a vast array of people from all across Chicago. This has given the firm a vital insight into the needs of the city's most vulnerable and allowed them to learn more about the city they call home. Zengo & Co were keen to take part in this year's event so that they too can make a big difference to people's daily lives be it through painting classrooms, planting community gardens or serving a meal to seniors. The firm has always taught their representatives that actions speak louder than words and the firm are eager to give their representatives the chance to put this mantra to work in their local communities. Zengo & Co believe that at the core of the Chicago Cares Serve-a –thon is people and that the event poses the perfect opportunity for people to come together, learn from each other and see what's possible.
To support the continued success of the Chicago Cares Serve-a-thon, Zengo & Co will also be fundraising. Fundraising is the life blood of the Chicago Cares Event as every pair of gardening gloves worn, paintbrush used and coffee consumed on the big day is paid for solely through the kind donations of the event's supporters. As well as giving their time, Zengo & Co believe it's important to provide security to future projects organized by the Chicago Cares Initiative and have set themselves a fundraising target of $1,000. The firm are appealing to all their representatives, clients, business associates and contractors to help achieve this goal and give something great back to Chicago.
If you would like to find out more about the Chicago Cares Serve-a-thon, or would like to help Zengo & Co reach their fundraising target, visit the event's website – http://www.chicagocares.donordrive.com