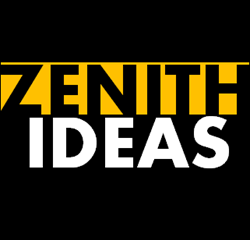 Zenith Ideals have revealed that they will be implementing some of these approaches and the findings from the event into their business model.
Dublin, Ireland (PRWEB) February 11, 2015
Zenith Ideas is a leading sales and marketing company based in Dublin, Ireland. Since their establishment, the firm has gained traction within the industry and has become well known for their innovation and commitment to generating the best possible results for their clients. The firm specialises in direct marketing and helps their clients to boost their brand awareness and customer loyalty by meeting with customers one on one. The firm creates campaigns that are designed to capture the attention of their clients' key demographic. Zenith Ideas then goes out on behalf of their clients and interact with customers face to face, allowing them to feedback vital information to their clients regarding individual customer needs. This approach also allows the firm to deliver a highly personalised customer experience, as they are able to instantly pinpoint what it is each customer wants from the company and provide the most effective, tailored solutions.
About Zenith Ideas: http://www.zenithideas.com/about-zenith-ideas/
To ensure their success within the industry continues throughout 2015, Zenith Ideas attended a landmark sales and marketing event held in their hometown of Dublin on the 7th February. Held at the city's famous Radisson Blu Hotel, the firm was thrilled to meet with other sales and marketing professionals and share their experiences and perspectives on the direct marketing industry and approaches. The Radisson Blu Hotel in Dublin is a firm favourite among industry professionals, playing host to a number of sales conferences and leadership events in the past. Being just 12 kilometres away from Dublin International airport, the hotel has become an ideal meeting point for those travelling from further afield. The hotel offers business professionals a choice of 15 premier meeting and conference spaces which can cater for up to 400 attendees, with all rooms benefiting from free high speed wireless internet.
The event covered a wide range of topics related to sales and marketing, such as tips for successful sales and marketing, interview techniques, how to provide high quality training, leadership and how to effectively manage and inspire a workforce. With the firm believing it vital to commit to training and nurturing strong leaders within their company, Zenith Ideas found many of the topics to be highly inspiring and found much of the advice to be insightful and incredibly relevant to achieving their overall business goals. The firm also found the section on sales techniques to be extremely valuable as it highlighted many new and eye opening approaches and consumer trends. After a truly motivational and inspiring event, Zenith Ideas has revealed that they will be implementing some of these approaches and the findings from the event into their business model. The firm is excited to see the outcome of these new strategies and is confident that they could give them the edge, allowing them to provide the best quality service and results to their many clients.