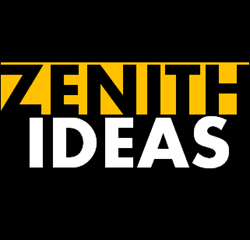 Zenith Ideas are keen to maintain momentum and are currently in the process of discussing exciting growth plans.
(PRWEB) February 14, 2015
Despite many businesses experiencing a post-Christmas lull, with consumers looking to save rather than spend, Dublin based Zenith Ideas have revealed that they have experienced a great start to the year and as a result, are expecting to exceed their end of year financial predictions. The premier sales and direct marketing firm have reported that they have been performing well and hitting their financial targets throughout January and are confident that this positivity will help to drive them forward over the coming months.
About Zenith Ideas: http://www.zenithideas.com/about-zenith-ideas/
The firm's expected wire is currently between £8000 to £10,000 a week, however with consumer spending reported to be on a slow yet steady rise and with the economy also currently in a more favourable state, Zenith Ideas are expecting these figures to increase throughout the year. The firm are thrilled with their 2015 results so far, and are hopeful that the recent figures will help drive home the message that direct marketing is extremely effective and has the capacity to generate impressive results, even in times of slow economic growth.
Zenith Ideas is a leading Irish sales and direct marketing firm that helps businesses across Ireland to boost their market reach and generate a higher quantity of sales. The firm work with each client individually to develop a campaign that is unique to them and fully reflects their brands identity. Zenith Ideas then implement each campaign with the help of their friendly and experienced sales representatives who meet with customers face to face. These personal customer interactions allow the firm to understand more about their clients target audience, meaning that they can tailor a service that fully meets the needs of each individual customer which promotes brand loyalty and increases weekly sales for their clients.
After exceeding their targets for the month of January, Zenith Ideas are keen to maintain momentum and are currently in the process of discussing exciting growth plans. The firm's main priority is to always ensure they are offering the best possible service to their clients, and they believe that by expanding they will be able to increase their clients' market reach and open up a wealth of new opportunities across Ireland and beyond.