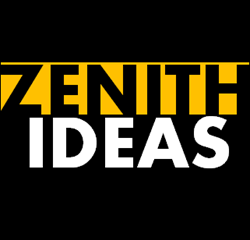 We have learnt so much and are very excited about the relationships we have built with these European businesses
Dublin, Ireland (PRWEB) December 17, 2014
Oliver Lane, Managing Director of Zenith Ideas travelled with 3 associates to Portugal to work alongside other direct marketing agencies in the hope of gaining valuable insights into alternative working practices and approaches. The firm recently returned to Dublin, and have now had a chance to reflect on the networking opportunities made available to them, which will make the business stronger.
About Zenith Ideas: http://www.zenithideas.com/about-zenith-ideas/
On reflection, Zenith Ideas highlight to other businesses the importance of overseas networking. The firm are not new to networking opportunities, it is something they have advocated since their establishment, but the chance to extend this networking to another country adds even more value to the experience. It is important to see if other countries face the same challenges when it comes to consumer behaviours and changes in market trends, plus it is interesting to compare how a business in a different country may deal with the same challenge faced. And if they deal with it in a different way, it is interesting to get a different perspective.
"It's been a great trip, we have learnt so much and are very excited about the relationships we have built with these European businesses," says Anne Hennessey, Office Manager at Zenith Ideas. Relationship building is another benefit of overseas networking. Zenith Ideas now have an international support network which is vital for potential business expansion in the future.
The firm are constantly networking and strongly encourage this activity within their industry, since the firm believe that knowledge is key and personal development is crucial for company growth.
Zenith Ideas is a successful outsourced sales and marketing firm based in Dublin. The firm boast a range of skills including direct marketing, brand awareness, campaign management and training and development, all of which help their client's business to grow through customer acquisitions and positive brand awareness. The marketing firm use direct marketing strategies because it is more personal that TV or online advertising. Not only is face-to-face marketing personal, it is also the most cost-effective form of marketing. Zenith Ideas can guarantee their clients results and 100% return on investment.