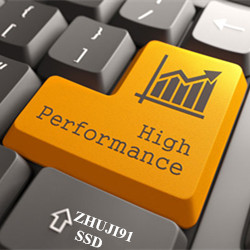 Now, each ZhuJi91 shared web hosting package is integrated with SSD service.
Hong Kong, (PRWEB) May 21, 2015
ZhuJi91 is a Hong Kong web hosting company, offering both shared and VPS web hosting services for Linux and Windows. Having been in the industry for a long term, this company has been awarded as the best Hong Kong web host by many webmasters and professional hosting review sites. Now, to provide better hosting experience for its shared hosting users, this web host integrates all of its shared hosting plans with SSD service.
In addition to the SSD service, each ZhuJi91 shared hosting plan comes with many other outstanding features, including unlimited bandwidth, databases, and domains. In addition, at least 1 GB disk space is included in each plan. As for control panel, the Windows hosting plans are featured with WebSitePanel and the Linux packages are integrated with cPanel. With the easy-to-use control panels, customers are able to manage their sites, domains, files and data effortlessly.
Coming with so many useful features, ZhuJi91 shared hosting service is still priced lowly. The Windows shared service is starting at $5.95/mo and the Linux shared service is starting at $4.95/mo. As for payment method, this company supports both credit cards and PayPal. Besides, it also guarantees 30 days money back, which enables customers to ask for a refund if they are not satisfied with the services and want to terminate their accounts.
Uptime and speed are the most important factors when running a website. Knowing this clearly, ZhuJi91 has done a lot of hard work to offer satisfying uptime and fast speed. They are utilizing a first-rate Hong Kong data center that is equipped with more than 100 quality Dell servers, UPS, N+1 power, diesel generators and 24x7 monitoring. Therefore, this provider is able to deliver 99.9% uptime and extremely fast loading speed in mainland China.
Besides the rich features and high performance, ZhuJi91 is also dedicated to offering quality customer service. To help customers concentrate on business without distraction, the technicians are standing by 24x7 to offer instant answers and helpful assistance via email and live chat. Moreover, the staffs have developed many detailed articles in the official blog to teach customers how to resolve common issues without contacting anyone.
To learn more about ZhuJi91 shared web hosting, visit this page.