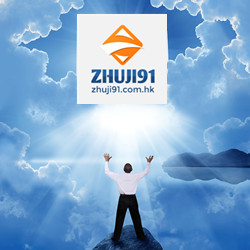 ZhuJi91 releases 7 high-performance cloud VPS hosting packages that are reliable and affordable.
Hong Kong, Hong Kong (PRWEB) April 22, 2015
ZhuJi91, a Hong Kong web hosting provider offering both Linux and Windows hosting services, recently launched 4 Linux cloud VPS hosting packages and 3 Windows cloud VPS hosting packages. Therefore, the customers whose sites have grown out of the server resources of the shared packages are able to choose an appropriate one to host their sites.
Each of the packages comes with 1 dedicated IP and many other outstanding features. Respectively, the Linux solutions are integrated with at least 1 core, 512MB RAM, 1M bandwidth, and 30GB storage, and the Windows plans come with at least 2 cores, 1GB RAM, 2M bandwidth and 40GB storage.
Coming with different features, these packages are starting at different prices. The basic plans for Linux and Windows are respectively priced at $29.95/mo and $39.95/mo. No matter which package people choose, they are allowed to make a payment via PayPal easily and securely.
To ensure customers run websites smoothly and stably, ZhuJi91 equipped its state-of-the-art Hong Kong data center with 100+ Dell servers, BGP technology, UPS and SSD. Besides, technicians in this company are monitoring this data center and the servers 24x7, so that they are able to resolve any sudden issue immediately to ensure the hosted sites run without any unexpected interruption. Therefore, 99.9% uptime and fast loading speed are guaranteed.
In addition, ZhuJi91 support staffs are standing by 24 hours a day and 7 days a week to answer questions and offer help via email and live chat. All of them are professional and patient, having at least 8-year hosting related experience, so they can answer questions and help resolve problems as soon as they receive a message from visitors. Moreover, the experts also have developed many detailed tutorials in ZhuJi91 official blog to teach customers how to deal with common issues.
To learn more details of ZhuJi91 Cloud VPS hosting service, click this link.
About ZhuJi91
Established in 2012, ZhuJi91's goal is to offer the best hosting service for people who focus their business on China and the other Asian countries. Up to now, this company is powering tens of thousands websites and highly recommended by its real customers and many professional hosting review sites.