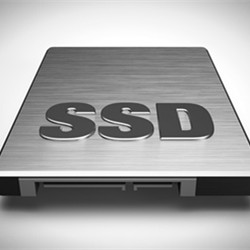 ZhuJi19 has released 4 reliable and affordable SSD web hosting packages, which are starting from $6.95/mo.
Hong Kong (PRWEB) March 12, 2015
ZhuJi91, a leading Hong Kong web hosting provider, releases 2 Linux SSD hosting packages and 2 Windows SSD hosting packages for people who desire better hosting performance. Up to now, each of these hosting plans has been followed by thousands of people who focus their businesses on China.
Designed with feature and performance in mind, the 2 Linux SSD hosting plans are priced from $13/mo. However, this company is offering a 47% discount to ease customers' burden, with which the effective price is starting from $6.95/mo.
Running on CloudLinux, the Linux SSD hosting service comes with up to 6 GB disk space, unlimited monthly data transfer, unlimited databases, 10 free email accounts, PHP5.2/5.3/5.4/5.5, MySQL 5, phpMyAdmin, Perl, Python, etc. In addition, cPanel integrated with a 1-click script installer is included in this service for easy management of sites, files, data, domains, and so forth.
Developed for ASP.NET developers and those people with specific demands, the 2 Windows SSD hosting solutions are a little bit more expensive than the Linux-based ones, which are priced at $7.95/mo.
The Windows SSD hosting solutions are featured with Windows Server 2008 R2, IIS 7.5, ASP.NET 1.1/2/3.5SP1/4.5, Full Trust level, Silverlight 4/5, Microsoft URLRewrite 2, WebSitePanel and Microsoft Web App Gallery. Also, up to 6 GB disk space, 10 email accounts, unlimited MSSQL 2012 databases and many more server resources are included.
ZhuJi91 offers 30 days money back guarantee. In this way, no matter which SSD hosting package people purchased from this company, they are able to ask for a refund within the first 30 days if they are not happy with their service and want to terminate their accounts.
What's more, no matter which package people chose, they are able to run their sites with at least 99.9% uptime and fast loading speed in China, since this web host utilizes a state-of-the-art Hong Kong data center. The data center is equipped with 100+ quality Dell server, SSD, UPS power backup, BGP technology, dozens of diesel generators and 24x7 monitoring.
As for customer service, ZhuJi91 offers 24x7 responsive on-site support via email and live chat. All of their support staffs are professional and experienced, so they are able to answer questions and provide help immediately.
To learn more about ZhuJi91 SSD hosting service and claim the discounts, visit https://zhuji91.com.hk/ssd-web-hosting/.