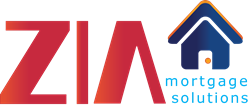 "Zia is the ideal partner – they are OCR experts, have strong vertical expertise, and are committed to making the project a success," said Alex Ulyanov, CIO at Interbank.
Boulder, Colorado (PRWEB) October 13, 2014
Zia Consulting, Inc., the leading provider of Enterprise Content Management (ECM) and Intelligent Document Capture solutions, today released a new case study about their project with Interbank Mortgage Company--providing details on the automation solution delivered utilizing Ephesoft Smart Capture™ software as well as the exceptional results of the implementation.
As one of the largest mortgage wholesalers, Interbank receives tens of thousands of documents monthly from brokers during the processing of a mortgage application. Previously, the company had a manual review process that was time consuming, costly, and error-prone. The company decided to automate the process using Optical Character Recognition (OCR) technology to automatically classify, separate, sort, and extract data. After researching OCR and intelligent document capture technologies, Interbank selected Ephesoft as their capture solution and Zia Consulting to implement the project.
"Zia is the ideal partner – they are OCR experts, have strong vertical expertise, and are committed to making the project a success," said Alex Ulyanov, CIO at Interbank. "The Zia experts have been a crucial part of our OCR implementation. We anticipate exceeding our project goals by dramatically improving worker productivity. As a result, we will be able to meet an aggressive growth plan while maintaining our current staff levels."
Focusing first on the closing process, Zia was able to leverage Ephesoft's Web Services API and incorporate advanced document classification and extraction capabilities directly into Interbank's portal leveraging Zia's In-Process Capture (IPC) methodology. Interbank and Zia have trained the system, which now achieves an accuracy rating of more than 90 percent for most document types. Today, the company only requires one staff member to review the remaining ten percent of closing documents. As a result, Interbank has redistributed seven staff members to higher value projects, delivering an immediate ROI to the organization.
To further streamline the closing process, Zia partnered with Interbank to co-develop an "out-of-the-box" Advanced Closing Extraction (ACE) tool based on Ephesoft that is tailored to classify common closing documents, eliminating the need for bar codes or separator pages. Since closing documents are standard across the industry, Zia created customized OCR guidelines and trained the ACE system to classify more than 200 document types using documents from Interbank. Interbank has fine-tuned the system to their specific company requirements for a document accuracy rating of 95 percent. Interbank estimates it has cut down the processing times for closing documents from 15 minutes to five minutes per loan.
"We have seen a seven-fold increase in productivity by implementing OCR as part of the Conditions process," says Ulyanov. "This is a huge savings for the company and provides instant verification of documents eliminating any process delays during this stage."
Working with Zia, Interbank plans to leverage the ACE tool to extract and export data from HUD-1 and GFE documents. Zia is setting up the system to extract over 1600 different types of data contained on three-page HUD-1 form. By integrating ACE directly into Interbank's current HUD analysis tool, the data can be quickly analyzed and reviewed by the loan officer. The system is testing at 95 percent accuracy and Interbank anticipates a 67 percent reduction in HUD-1 processing times.
The complete case study is available on Zia's website at http://www.ziaconsulting.com/resources/case-studies. To learn more about Zia's Document Processing Solutions for Mortgage, visit http://www.ziaconsulting.com/mortgage-solutions.
###
About Zia Consulting, Inc.
Zia Consulting delivers Enterprise Content Management (ECM) systems that work by addressing the most document-driven business processes in organizations today. Our Secure Back Office Solutions for Human Resources, Corporate Legal, and Corporate Finance replace email and shared drives—and unused legacy ECM systems or cloud sharing sites—with tools that work the way they do. Our Document Processing solutions leverage technologies like advanced OCR capture and enterprise integration to address the cost and complexity involved in financial services, from loan processing to claims processing to application processing. To deliver Simple + Secure Solutions, Zia brings the most proven migration methodology in the ecosystem with our ActiveMigrate™ offering. Zia is a leading partner of Alfresco, Ephesoft, IGC Brava, Crafter, Simflofy, and more. Visit http://www.ziaconsulting.com for more information.