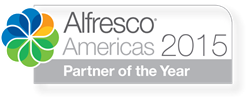 "Adhere Legal is turning heads with CIOs, IT managers, and leaders in the legal industry because it truly is solving the content chaos seen in law firms and corporate legal departments, whether from shared drives, email, SharePoint, or legacy legal ECMs."
Boulder, CO (PRWEB) June 30, 2015
Zia Consulting, Inc., the leading provider of Enterprise Content Management (ECM) and Intelligent Document Capture business solutions, has been included in the May 2015 Hyperion Research MarketView™ report on Enterprise Content Management (ECM) Systems for Legal. As the industry's premier source of independent market research and advisory services, Hyperion provides unparalleled insight into the leading trends in legal strategy, operations, and technology. The goal of their research is to provide reliable, independent insight that an organization can act upon.
The Hyperion MarketView Report provides a comprehensive review of the ECM/Document Management market for legal organizations, including law firms and corporate legal departments. The focus of their report is primarily on core content management capabilities, but also provides a view of the broader context that clients seek from solutions that address the array of specialized content management needs—including structured and unstructured content.
"It's exciting for us to be recognized by a research organization who dedicates themselves to the depth of their analysis and to being unbiased," said Phil Robinson, SVP of Zia Consulting. "Adhere Legal is turning heads with CIOs, IT managers, and leaders in the legal industry because it truly is solving the content chaos seen in law firms and corporate legal departments, whether from shared drives, email, SharePoint, or legacy legal ECMs."
ECM systems have become increasingly critical for enterprise-technology components of law firms and corporate law departments. As legal professionals increasingly adopt new and more advanced technologies, the market for legal-capable ECM continues to mature. With the demand for advanced content management on the rise, features such as workflow, business intelligence, cloud computing, and mobility are increasingly attractive and in demand.
Created by the founders of EMC's Documentum, Alfresco is an open-source content-management platform that lends itself to a high degree of custom configurations and integrations with other software. Zia Consulting, leading partner of Alfresco, offers an advanced Alfresco-based solution specifically built to address the requirements of legal—Adhere for Alfresco: Legal.
Adhere Legal is included in the Hyperion report that reviews both market participants and advanced solution vendors. Comprised of over 90 pages, the report covers the following areas:
● Trends and emerging paradigms in the solution market
● Key Solution Components expected from leading solutions
● Identification of vendors in the solution landscape
● Review and assessment of Advanced Solution providers
● Guiding principles for selecting and implementing solutions
According to Hyperion Research, the Adhere solution serves as an intriguing, progressive legal ECM approach. One benefit of Alfresco's open architecture for differentiating itself in legal, however, may be its ability to complement and enhance the use of other installed legal DMS systems. As a platform, Adhere can address the volumes of content that traditional document management systems either do not address or fail to address well, while maintaining the ability to respect another DMS' authority as the DM system of record. Moreover, Adhere can significantly extend enterprise capability and information management competency by adding automation, workflow, and sophisticated document security capabilities.
Zia is offering its version of the report for free on their website. To download, visit http://pages.ziaconsulting.com/adhere-legal.
###
Zia Consulting delivers Enterprise Content Management (ECM) solutions that address the content chaos needs of your enterprise to better manage and secure the most important documents. As the leading partners for Alfresco and Ephesoft, we bring start-to-finish guidance and customization based on your organization's needs. Our Adhere solution focuses on solving SharePoint and shared drives by identifying and classifying critical content, integrating ECM platforms, streamlining business processes, and then delivering content security, information governance, and federated search. Our Accelerate solution targets the costly and complex document processing tasks that exist from mortgage, insurance, government, and more. It provides case management, automated classification and extraction, BPM/Workflow, and enterprise integration, to deliver a rapid ROI. For more information visit http://www.ZiaConsulting.com.