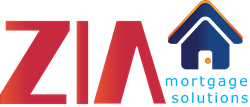 We look forward to becoming an active member of the community and contributing to the technological advancement of the mortgage banking field.
Boulder, CO (PRWEB) July 28, 2014
Zia Consulting, Inc., the leading provider of Enterprise Content Management (ECM) and Document Capture solutions for the mortgage industry, announced today they have joined The Mortgage Bankers Association (MBA) and have agreed to sponsorship of the MBA Annual Convention in October 2014. With a strong focus on document processing solutions for the mortgage banking industry and a range of customers from mortgage banks and wholesalers to mortgage insurers, Zia Consulting believes their alignment with the MBA is a natural fit.
Zia Consulting has previously attended and exhibited at multiple MBA conferences, gaining a solid understanding of the large number of diverse companies involved with the association. The company was drawn to the organization for its focus on emerging mortgage banking technologies, industry research, and educational offerings. In October, Zia will exhibit at the annual MBA Conference and Expo in Las Vegas, Nevada, demonstrating solutions including Zia's Advanced Closing Extraction (ACE) which delivers OCR extraction for HUD-1 and other closing documents.
Zia has experience providing content management and capture solutions to a wide range of enterprises across the entire mortgage industry. Delivering ROI in less than 9 months and with a 50% increase in productivity, Zia's document processing solutions address the cost and complexity issues facing the mortgage industry by leveraging intelligent capture, ECM, LOS integration, and more. The company has worked closely with partners and customers to specifically design and deliver solutions for mortgage loan automation. Zia is focused on driving measurable business results – reducing costs, accelerating revenue, and providing enhanced visibility into information.
"The MBA is THE voice of the mortgage industry and we're pleased to join such a strong and influential organization," said Phil Robinson, SVP at Zia Consulting. "We look forward to becoming an active member of the community and contributing to the technological advancement of the mortgage banking field."
MBA Expo 2014 attendees will find Zia Consulting at booth number 251. To set up a meeting in advance of the event, please contact sales(at)ziaconsulting(dot)com.
###
About Zia Consulting, Inc.
Zia Consulting delivers Enterprise Content Management (ECM) systems that work by addressing the most document-driven business processes in organizations today. Our Secure Back Office Solutions for Human Resources, Corporate Legal, and Corporate Finance replace email and shared drives—and unused legacy ECM systems or cloud sharing sites—with tools that work the way they do. Our Document Processing solutions leverage technologies like advanced OCR capture and enterprise integration to address the cost and complexity involved in financial services, from loan processing to claims processing to application processing. To deliver Simple + Secure Solutions, Zia brings the most proven migration methodology in the ecosystem with our ActiveMigrate™ offering. Zia is a leading partner of Alfresco, Ephesoft, IGC Brava, Crafter, Simflofy, and more. Visit http://www.ziaconsulting.com for more information.