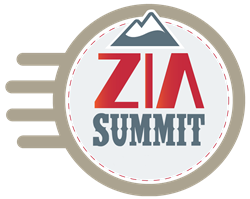 "This year, attendees can expect presentations that are more targeted at customer use cases, focused business solutions, and also the opportunity to meet with a broader group of enterprise-class partners."
Boulder, CO (PRWEB) November 13, 2014
Zia Consulting, Inc., the leading provider of Enterprise Content Management (ECM) and Document Capture solutions, has announced the date selected for the third annual Content Connected Summit—January 15, 2015. Current event sponsors include Alfresco (Platinum), Ephesoft (Gold), IGC and SeeUnity (Bronze).
Zia's Content Connected Summit will be held at the Keystone Lodge and Spa in Keystone, Colorado and feature keynote presentations from technology partner executives including Doug Dennerline, CEO - Alfresco and Ike Kavas, CTO and Founder - Ephesoft. In addition, customers presenting at the Zia Summit include Baldwin and Lyons, McKesson, and others.
Sessions will focus on solving the business challenges that organizations face across the public and private sector with the management of documents and records such as growing cost, information governance, "content chaos," and more. Specific topics for this year will include: ECM User Adoption with Sharepoint, Office and Outlook Integration, "In-Process Capture" that embeds OCR technologies within business processes, and more. The Zia Summit will offer a series of customer presentations and case studies, partner keynotes, and expert technology sessions.
"The response from attendees of our first two Summits was overwhelmingly positive and we believe it will only get better by hosting the event in Keystone," said Phil Robinson, Senior Vice President of Business Development at Zia Consulting. "This year, attendees can expect presentations that are more targeted at customer use cases, focused business solutions, and also the opportunity to meet with a broader group of enterprise-class partners."
Earlier in the week on January 13th and 14th, Zia will host two "boot camps" or advanced training sessions on Ephesoft Smart Capture™ and Alfresco Records Management. Each course is taught by an expert certified instructor. More information including a detailed agenda can be found at http://www.ziasummit.com/training.
The main event will take place from 9:00 AM - 5:30 PM on January 15, 2015. In the evening, Zia will host a special dinner event at Der Fondue Chessel located at the top of the Keystone gondola. Registration for the Zia Summit is free -- companies looking to get started with or increase their usage of enterprise content management, intelligent document capture, case management, enterprise integration, mobile content management, and/or web experience management technologies are encouraged to attend.
Further event information and registration can be found at http://www.ZiaSummit.com.
###
About Zia Consulting, Inc.
Zia Consulting delivers Enterprise Content Management (ECM) systems that work by addressing the most document-driven business processes in organizations today. Our Secure Back Office Solutions for Human Resources, Corporate Legal, and Corporate Finance replace email and shared drives—and unused legacy ECM systems or cloud sharing sites—with tools that work the way they do. Our Document Processing solutions leverage technologies like advanced OCR capture and enterprise integration to address the cost and complexity involved in financial services, from loan processing to claims processing to application processing. To deliver Simple + Secure Solutions, Zia brings the most proven migration methodology in the ecosystem with our ActiveMigrate™ offering. Zia is a leading partner of Alfresco, Ephesoft, IGC, Crafter, Simflofy, SeeUnity, and more. Visit http://www.ziaconsulting.com for more information.