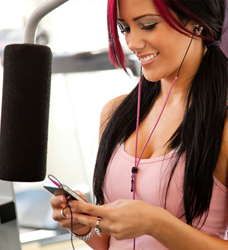 4th Gen. Never Tangle Zipper Earbuds are lighter, stronger, sound better, and stay in your ears thanks to ComfortFit2™ Technology.
San Diego, CA (PRWEB) February 25, 2014
Zipbuds is proud to announce the 4th generation of their award winning, patented, never tangle zipper earbuds. Their advertising campaign aptly describes the problem... Sick of Tangled Earbuds? We've Got You Covered. Whether it is for themselves or their anxious 6 year old, anyone familiar with the painstaking process of untangling earphones can relate. Relief has finally arrived! The much acclaimed 4th generation of products from Zipbuds are now available (Zipbuds® JUICED 2.0 and Zipbuds® PRO MIC). These "all-in-one" solutions feature Zipbuds' patented zipper integrated/never tangle cable, high quality earbuds in a variety of colors, and ComfortFit2™ angled earbuds to ensure they stay in your ears.
"We solved the problem of tangled earbuds with our patented Zipper Integrated Cabling. Our new and improved Zipbuds products address another common complaint consumers have with earbuds: the fit is not secure and there's a constant battle to keep them in your ears. With our ComfortFit2 angled housings and customizable ear-tips we guarantee a smooth fit, every-time.", said President Robin DeFay.
The two lines are easy to distinguish. JUICED 2.0 ($24.99) is a fantastic entry-level set of earbuds with phenomenal sound, featuring powerful 10mm drivers and eye-catching good looks. JUICED 2.0 is fun for everyone with four great colors: Black, Blue, Pink, and Glow-in-the-Dark: a world's FIRST for earphones. For the person looking for a little more oomph in their oontz, Zipbuds has their PRO MIC line ($39.99) which features a world class noise canceling microphone and premium intra-aural sound encompassed by a dominant 11mm driver. PRO MIC is available in two colors a suave matte black and dynamic electric yellow.
Zipbuds have been receiving positive accolades industry wide from being a featured giveaway on "The Ellen Degeneres Show" to winning Travel + Leisure magazine's "Best Personal Gadget" award. Zipbuds Never Tangle Earbuds has also obtained the coveted "Seal of Approval" from Good Housekeeping Magazine.
"Our new generation of Zipbuds earphones have undergone an amazing transformation in the last year. We'd like to think they have been putting in the extra hours in the gym to cut weight, studying up on the latest/most cutting edge fashions, and polishing off their well-rounded education with an advanced degree in engineering. Our original concept of the zip-up, tangle free earphones was the first of its kind to hit the market. Now, we're polishing that design and technology to stay ahead with this forward-thinking trend.", said Justin Liu, Director of Technology who oversaw the development of these two new lines.
Zipbuds PRO MIC Never Tangle Zipper Earphone ($39.99) - (Matte Black, Electric Yellow)
For the on-the-go listener, Zipbuds PRO mic earbuds take the listening experience to the next level! Featuring patented Never Tangle Zipper Cabling, Zipbuds PRO MIC provides an extra edge in both fashion and function. 11MM Premium Drivers have been studio tuned for an immersive listening experience.
Do your earbuds slip out while you're hustling around town or working out? Zipbuds PRO MIC's rubberized coating and ComfortFit2 earbud shape will keep everything in place under any conditions.
Zipbuds JUICED 2.0 Never Tangle Zipper Earphone($24.99) - (Black, Blue, Pink, Glow-in-the-Dark)
JUICED 2.0 was designed with the everyday listener in mind. The ComfortFit2 earbud shape is angled for a secure and comfortable fit that ensures optimal driver positioning. JUICED 2.0 combines Zipbuds®' patented Never Tangle Zipper Cabling, incredible sound quality, and fashion-forward colors. The 10MM drivers have been precision tuned so you'll hear every note - from powerful bass lines all the way up to crystal clear highs.
These unique one-of-a-kind earbuds are already receiving rave reviews from delighted customers at Amazon.com/Zipbuds with 160 reviews and an average review of 4.6 stars at time of publishing.
oth new lines feature Military-Grade fibers for proven durability, a lightweight and flexible "vertebrae" design, and of course, Zipbuds' Never Tangle Zipper Cabling. But, on the slim chance you experience a problem, Zipbuds has you covered with a limited 1-year warranty with included "replacement" insurance. Meaning, if you break your own earbuds within the first year of ownership, Zipbuds will issue you a 50% off coupon for a replacement pair.
Zipbuds are available worldwide at Zipbuds.com and Amazon.com/Zipbuds. For more information about the new line of 4th Gen. Zipbuds, please visit Zipbuds.com.
For press inquiries or to request a sample set of Zipbuds for media review, please contact Chris at Chris(at)Zipbuds(dot)com or (888) 345-4834 ext. 104. Zipbuds encourages "Social Networking Superstars" (YouTube, Facebook, Instagram, Vine, or Twitter) to contact us for a review sample.
ABOUT ZIPBUDS, LLC
Zipbuds, LLC is the exclusive manufacturer of patented NEVER Tangle Zippered Earbuds and Headphones. Their unique award winning earbuds have received worldwide acclaim from Good Housekeeping Magazine, Real Simple Magazine, Travel + Leisure Magazine, The New York Times, and have been seen on Travel Channel & The Ellen Degeneres Show. Zipbuds is a privately held company in San Diego, CA. For More Information on Zipbuds please visit, Zipbuds.com