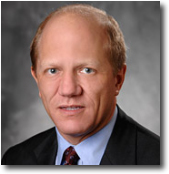 St. Louis, MO (PRWEB) September 30, 2015
In the latest Zofran lawsuit news, the country is awaiting a decision from the Judicial Panel on Multidistrict Litigation, which is expected to decide at a meeting tomorrow whether Zofran lawsuits* will be consolidated. The JPML will hear oral arguments for and against consolidation tomorrow in New York, according to court documents.
"At this time, Zofran lawsuits currently pending around the country are paused in anticipation of this decision. Everyone is waiting to see if the Judicial Panel on Multidistrict Litigation will choose to consolidate these lawsuits against GlaxoSmithKline. If Zofran lawsuits are consolidated, the Panel will name a location for consolidation as well," explained a representative of the Onder Law Firm.
"The implications of this decision are significant. Should the JPML choose to consolidate litigation, plaintiffs around the nation will be united by their common allegations against GSK. A group of experienced personal injury litigators will pool their resources to work toward justice on behalf of all the families involved. Many court documents become accessible to the public through MDL, and consumers in general have an easier time following the case. When allegations are made broadly against a large pharmaceutical company, as in the case of Zofran lawsuits, many Americans are interested to hear the outcome of the case."
Each of the Zofran lawsuits included in the potential MDL has been filed by parents who allege their child suffered birth defects or health problems at birth related to exposure to Zofran, according to court documents. Zofran is an anti-nausea drug that is widely prescribed to expecting mothers, though it has not been approved by the FDA for this use, according to court documents.
The Zofran lawsuits allege that GSK knew or should have known of risks to pregnant mothers and fetuses posed by Zofran use during pregnancy, yet failed to adequately warn consumers, according to court documents. Furthermore, the plaintiffs allege GSK knowingly promoted the drug for a variety of off-label conditions, the subject of a 2012 settlement with the U.S. Department of Justice for $3 billion, according to court documents.** Furthermore, Zofran lawsuits allege that GSK has concealed information Zofran risk information, according to court documents.
There are 12 actions proposed for consolidation initially, each of which represents numerous plaintiffs, according to court documents. The Zofran cases originate in a number of states, including Alabama, Arkansas, Louisiana, Massachusetts, Montana, New Jersey, Ohio, and Texas, according to court documents. There are other cases pending around the nation which make similar allegations against GlaxoSmithKline that are also on pause, awaiting this decision.*** Should existing Zofran lawsuits be consolidated, the multidistrict litigation will be open for new cases during the pretrial proceedings period.
Attorneys handling national Zofran lawsuits for the Onder Law Firm are currently offering no-cost, no-obligation Zofran lawsuit case review for parents and families whose child was born with birth defects and was possibly exposed to Zofran during prenatal development. These Zofran attorneys believe persons who meet this description may be entitled to compensation through filing a Zofran lawsuit.
Nationally-renowned for groundbreaking work in drug and product safety litigation against multi-billion dollar corporations, the Onder Law Firm's Zofran lawyers have committed their significant resources to providing expert legal representation to women, children and families who believe they may have grounds to file Zofran lawsuits. The firm provides regular Zofran lawsuit news updates at their website in order to inform the public of current pending litigation on the subject.
The Onder Law Firm welcomes Zofran lawsuit case inquiries from law firms in regards to handling them or working as co-counsel.
About The Onder Law Firm
Onder, Shelton, O'Leary & Peterson, LLC is a St. Louis based personal injury law firm handling serious injury and death claims across the country. Its mission is the pursuit of justice, no matter how complex the case or strenuous the effort. The pharmaceutical and medical device litigators at The Onder Law Firm have represented thousands of Americans in lawsuits against multinational conglomerates from products liability for manufacture of defective or dangerous products to deceptive advertising practices. Other firms throughout the nation often seek its experience and expertise on complex litigation. It is also a recognized leader in products liability cases such as window blind cord strangulation. The Onder Law Firm offers information from attorneys handling talcum powder lawsuits at http://www.ZofranBirthDefectsLawsuitCenter.com.
*Zofran (Ondansetron) Products Liability Litigation, MDL No. 2657
**United States, et al v. GlaxoSmithKline, et al. Case No. 11-10398-RWZ, U.S. District Court, District of Massachusetts, filed 10/26/11
***Case No. 3:15-cv-01166 Patrick D. Regan, et al. v. GlaxoSmithKline, LLC, U.S. District Court, Northern District of Ohio, Western Division