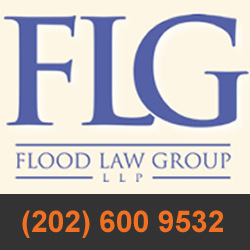 Flood Law Group is investigating potential birth defect claims for women who were prescribed Zoloft and who gave birth to infants with heart defects
Washington, DC (PRWEB) March 27, 2014
Flood Law Group today announced that they are now available to investigate potential legal claims on behalf of parents of children with heart-related birth defects whose condition may be attributable to prescription use of SSRI's such as Zoloft during pregnancy.
According to a study published in the New England Journal of Medicine (Use of Selective Serotonin-Reuptake Inhibitors in Pregnancy and the Risk of Birth Defects, 6/28/2007), the use of SSRI's such as Zoloft (also known by the generic name sertraline), may be linked to an increased rate of septal defects in infants whose mothers were prescribed SSRI treatment during their pregnancy.
According to the study, the overall risk of congenital heart defects due to SSRI's was small, but still present. Flood Law Group is now actively investigating claims on behalf of parents who believe that their child's heart defect may have been caused by SSRI use, and whether or not those parents were adequately informed of the potential for those defects.
"Flood Law Group is investigating potential birth defect claims for women who were prescribed Zoloft and who gave birth to infants with heart defects," said Christopher Brown, Director of Communications for Flood Law Group. "We are particularly interested in cases in which women were not aware of the potential risks."
If you or a loved one has suffered from a congenital heart defect possibly as a result of prescription use of Zoloft or some other SSRI, please contact Flood Law Group for a thorough investigation into your claim. For more information, please visit Flood Law Group's dedicated webpage for SSRI related birth defects.
About Flood Law Group
Flood Law Group, LLP is an experienced litigation firm, serving injured persons and families across the nation. They handle complex cases involving asbestos litigation, pharmaceuticals, defective medical devices, medical malpractice, birth injuries and more. Flood Law Group, LLP is also one of the top law firms in the nation to handle serious injuries and wrongful death.
For more information, visit: floodlawgroup.com