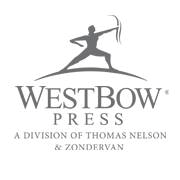 BLOOMINGTON, Ind. (PRWEB) January 13, 2015
WestBow Press, the supported self-publishing services provider of Thomas Nelson and Zondervan, is pleased to announce that Zondervan has acquired the rights to "For the Least of These: A Biblical Answer to Poverty," edited by Anne Bradley and Art Lindsley. In this compilation of expert perspectives, Bradley and Lindsley, leaders from The Institute of Faith, Work and Economics (TIFWE), offer Christian best practices for helping the impoverished.
"By their very nature, Christians are generous and compassionate toward the poor," Bradley observed. "Unfortunately, oftentimes the well-intentioned efforts many Christians make to help the less fortunate are not only ineffective but often leave the most vulnerable in a worse situation. 'For the Least of These' is intended to help Christians gain a better understanding of how we can best care for the poor and foster for them sustainable economic success."
Fifteen leading Christian economists, theologians, historians and practitioners offer support to the belief that markets and trade are the world's best hope for alleviating poverty. Featured experts include Peter Greer, Walter Kaiser and Marvin Olasky, among others.
"Many Christians today are not satisfied with the typical answers to poverty," said Ryan Pazdur, associate publisher and executive editor at Zondervan. "We felt this title had great potential for academic and church markets, as well as thoughtful readers who are looking for a fresh, biblical approach to poverty alleviation."
The title, self-published on behalf of TIFWE, was released through WestBow Press in February 2014.
Zondervan plans to release "For the Least of These" in paperback and popular digital formats on April 21, 2015.
To learn more about WestBow Press' supported self-publishing services, please visit http://www.westbowpress.com or call 1-866-928-1240.
###
About WestBow Press:
WestBow Press is the strategic, supported self-publishing alliance between HarperCollins Christian Publishing and Author Solutions, LLC—the world leader in supported self-publishing. Titles published through WestBow Press are evaluated for sales potential and considered for publication through Thomas Nelson and Zondervan. For more information, visit westbowpress.com or call (866)-928-1240. For WestBow Press news, click "Like" at facebook.com/WestBowPress and follow @westbowpress on Twitter.
About Zondervan:
Zondervan is a world-leading Bible publisher and provider of Christian communications. Zondervan, as part of HarperCollins Christian Publishing, Inc., delivers transformational Christian experiences through its bestselling Bibles, books, curriculum, academic resources and digital products. The Company's products are sold worldwide and translated into nearly 200 languages. Zondervan offices are located in Grand Rapids, MI. For additional information, please visit http://www.zondervan.com.