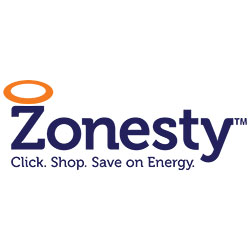 The e-waste drop-off will make it easy for businesses and individuals to make sure that their electronics are properly disposed of in a way that is convenient and safe for the environment
Sugar Land, TX (PRWEB) April 21, 2015
Zonesty, a trusted electric plan comparison service, is doing their part to promote eco-friendly living this Earth Day. Throughout the year the company is active in encouraging energy conservation and the use of renewable energy sources, often partnering with retail electric providers that offer green electricity plans. This April 22nd Zonesty's goal is to educate consumers on the dangers of discarding electronics through their normal garbage service.
The company will be operating an e-waste location at their office headquarters near Houston in Sugar Land, Texas to provide local residents with a convenient way of recycling their electronics on Earth Day. In recent years many cities and states have banned electronics in landfills due to concerns over toxins that can leach out into the ground. Both Houston and Dallas have establish systems for handling electronics waste so that these items are broken down and properly disposed of to avoid dangerous pollutants entering the environment.
"Many people don't realize how hazardous electronics can be when thrown away through the regular garbage service," said Jill Stevenson, Zonesty's President and Chief Marketing Officer. "The e-waste drop-off will make it easy for businesses and individuals to make sure that their electronics are properly disposed of in a way that is convenient and safe for the environment."
Electronics that can be dropped off at the Zonesty recycling site include:

Televisions
Computers
Cell Phones
Pagers
PDAs
Handheld Electronics
Zonesty's onsite team members will handle the recycling of all items through the appropriate channels.
E-WASTE DROP-OFF LOCATIONS AND TIMES:
In recognition of Earth Day, local residents and businesses can bring their obsolete electronics to the Zonesty offices anytime between 9 am and 5 pm on April 22nd, 23rd or 24th.
Zonesty
16400 Kensington Drive
Suite 100
Sugar Land, TX 77479
Phone:281-491-2897
To learn more about Zonesty's community service and electric rate comparison tools for consumers, please visit: http://www.zonesty.com/
About Zonesty:
Zonesty is improving the way people in Houston and Dallas select their electricity services. The company's online resources give customers the ability to quickly navigate through their options to find the plan with the best rate. Unbiased comparisons allow consumers to look at plans side-by-side to cut through the time-consuming confusion. Consumers also have the option to complete their new energy agreement in less than 10 minutes without ever having to leave the site. The price quotes are always current and free of hidden fees, commissions and unexpected costs that are often associated with traditional electric brokers.