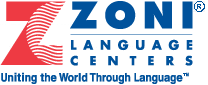 Zoni Language Centers Launches Its Services for Toronto Students
Toronto (PRWEB) May 13, 2014
Zoni Language Centers is one of the leaders in the international language and college education field, offering several language courses. The institute now extends its services further by launching a new center in Toronto, offering immersion programs.
The Toronto center is the tenth addition to their list of centers in Manhattan, Vancouver, Florida, London in United Kingdom, Flushing, New Jersey, Heredia in Costa Rica, Bogota in Columbia, and Jackson Heights in New York.
Announcing the launch, the President of the institution, Zoilo Nieto stated, "We are proud to be extending our services to Toronto with the new launch of this institute. This is our 10th operational branch around the globe. In addition to the various extracurricular activities, our Toronto campus provides a full range of intensive and semi-intensive English courses to suit the needs of a diverse international population."
Explaining further about their teaching methodology, Nieto went on to say, "Zoni's popular, student-centered teaching eclectic methodology combines the Direct Method, Total Physical Response, the Communicative Approach and Cooperative Learning. Students practice and immediately produce language structures and dialogues in a natural and fun classroom setting."
In the recent past, Zoni was in the news headlines for the launch of its new Zoni mobile app zoniapp.com and Zonivoice.com. This is an ideal app for all those students who want to learn English in an interactive way, and make the process of language learning fun, and engaging.
Customers can download the app on Google Play, Apple, and it is also available on Amazon.
Those individuals who aspire to study abroad may take up English language courses and contact Zoni to attend related programs, and find out more about their programs through their official website.
About Zoni Language Centers
Zoni is a leading multi-site institution that offers English language courses and intensive English programs at several locations across the globe. Their Toronto center is the tenth addition to the series of centers across various parts of US, and the world.
Log on to http://www.zoni.com for more info about their services, and to enroll at their new Canadian center or call at 212-736-9000.
Media Contact Details-
President – Zoilo Nieto
Company - Zoni Language Centers
Phone No - 1 (212) 736-9000
Fax – 212-736-5408
Email - jnieto(at)zoni(dot)com
Address - 22 W. 34th Street
New York, NY 10001