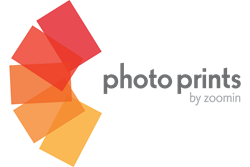 There are thousands of apps but almost none that offer a way to print physical copies.The Photo Prints app aims to offer its users the simplest way to order a set of photo prints, said Sunny Balijepalli, Founder & CEO, Zoomin.com
Mumbai (PRWEB UK) 19 March 2014
Zoomin.com launches Photo Prints, an app that lets you print photos directly from your phone and have them delivered anywhere in India.
"The ubiquity of camera-enabled mobile phones has made everyone a photographer. Our phones constantly buzz with notifications from photos being shared on Facebook, Instagram and Whatsapp. There are thousands of apps to share, beautify and upload photos, and surprisingly almost none that offer a way to print physical copies. The charm of printed photos is unmatched by anything digital – reminiscing over photos from a recent holiday with friends or a family get-together can never be replaced with Facebook posts and likes. The Photo Prints app aims to capitalize on this emotional connect by offering its users the simplest way to order a set of photo prints," Sunny Balijepalli, Founder & CEO, Zoomin.com.
Users can order photo prints in 4 steps - select photos, choose a size and finish, enter a delivery address and pay using Cash on Delivery, credit card, debit card or Netbanking. The photos are automatically uploaded, printed by ZoomIn and delivered to your doorstep, anywhere in India.
Photo Prints is a free app available for Android and Windows phones. An iOS version is expected soon. ZoomIn has partnered with two of the biggest phone brands in India, Samsung and Nokia, to promote Photo Prints. A special offer is available to all Samsung Galaxy Note 3 and Samsung Galaxy Grand 2 customers through the Samsung app store. Nokia's flagship phone, the 41 megapixel Lumia 1020, has the Windows version of Photo Prints pre-installed on all devices sold in India with a special offer.
Print prices start at a competitive (to a neighbourhood photo studio) Rs. 6 for the quintessential 4"x6" print, plus a Rs. 49 shipping fee – for the convenience of home-delivery. Till the end of March, ZoomIn is offering 25 free 4"x6" prints in matte finish – only the shipping fee needs to be paid.
Want to gift a set of memorable photo moments but don't know the delivery address? No problem! Photo Prints has an innovative feature called "Request an address" where the app informs the recipient over email to enter their address, thereby saving you time and effort.
Ajay Menon, COO, elaborates on ZoomIn's rationale for developing the Photo Prints app, "Smartphones have changed the way we take and share photos. The Photo Prints app, is aligned with Zoomin.com's vision of connecting people and their memories through photos. We have seen a tremendous response in just the first few days of launch. We will continue to leverage the potential of camera enabled smartphones in our future consumer offerings, enabling consumers celebrate their life's moments, in print."
Download the app for free from Google Play or Windows Mobile Store and avail the launch offer of 25 free prints before 31 March 2014. App webpage - http://zoomin.com/app
Video: http://www.youtube.com/watch?v=cLfGBlilb8I
Android: https://play.google.com/store/apps/details?id=com.zoomin.zoominphotoprints
Windows Phone: http://www.windowsphone.com/en-in/store/app/photo-prints-by-zoomin/fab6b450-511a-4379-86b6-36ad723d67b2
About Zoomin.com
Zoomin.com, India's #1 online photo service, is about connecting people and their moments of magic. Customers can store, share, and print their digital photos – easily and affordably. ZoomIn's creation tools enable customers to express their creativity and play the role of memory keeper with ease. Customer delight is ensured through the highest professional quality products and superfast delivery direct to the customer's doorstop. Products created using photos, along with the option of themes and messages, ensure customer's memories and moments of magic are preserved forever.