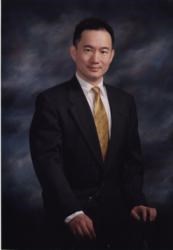 Five hundred successful rapid opiate detox Procedures have been performed without complication at Las Vegas Rapid Detox Clinic. More information is available online at www.rapiddetoxlasvegas.com.
Las Vegas, NV (PRWEB) November 20, 2013
Las Vegas Rapid Detox's breakthrough rapid opiate detox treatment ends physical addiction to opiate drugs in eight hours without any significant physical withdrawal symptoms.
Las Vegas Rapid Detox Clinic has successfully treated over 500 patients since 2007 with the break-through 8-hour detox under anesthesia treatment without any complication. Patients with opiate drug addiction to heroin, oxycontin, hydrocodone, oxycodone, methadone, or suboxone underwent the new 8-hour detox treatment under anesthesia and awoke without significant withdrawal symptoms.
The 8-hour detox treatment under anesthesia is performed in an accredited and certified hospital or surgery center operating room by an M.D. anesthesiologist certified by the American Board of Anesthesiology. The facility used for this procedure included North Vista Hospital, Desert Springs Hospital, Red Rock Surgery Center, and Surgery Center of Southern Nevada, all located in Las Vegas.
The process essentially compresses two weeks of cold-turkey quitting into 8 hours. The patients do not feel the intense accelerated withdrawal because they are under general anesthesia. After awakening, the patients feel no physical withdrawal, and are treated with 48 hours of continuous, one-on-one, private nursing care for recovery before discharge.
After the treatment, patients are required to take opiate blockers such as monthly injection of Vivitrol or daily oral pill of Naltrexone for one year to prevent relapse. Patients are also required to undergo one year of counseling to treat the psychological causes of their addiction.
According to the CDC, 40,000 Americans die annually from drug overdose. Millions suffer from opiate addiction. Unlike regular rehab, this 8-hour treatment under anesthesia does not give patients opportunity to check themselves out from the facility prematurely because they could not stand the physical withdrawal. The prospect of quitting without the physical withdrawal should encourage many people with opiate drug addiction to seek treatment to quit.
For more info see http://www.saferapiddetox.com, http://www.rapiddetoxlasvegas.com, or call 1-800-276-7021.